Introducing a new third-party add-on, Easy Reports and Analytics for Event Espresso 4.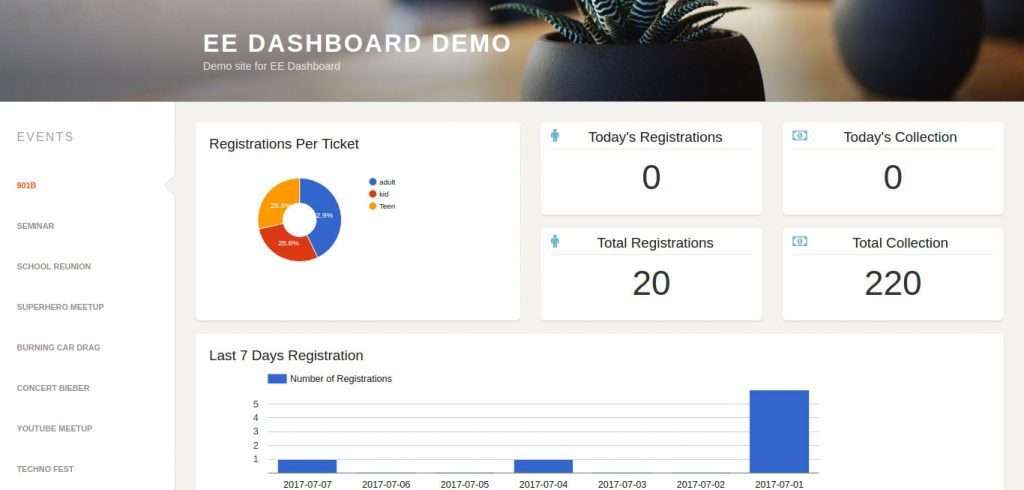 This new add-on allows website owners to display event analytics on the front-end of their sites, using a simplified and informative view for logged in Administrators and Event Admins.
Features
Event Analytics – Provides various parameters that you can set while creating an event and this plugin will analyze the numbers for you.
Simplified UI – The interface has been designed tactfully to display related fields close to each other with relevant information highlighted for you.
Real-time Updates – Monitor and analyze the behavior of customers in real-time.
Summarized View – Using simple graphs and charts, you get a user-friendly summary of registrations.
Getting the Add-on
The Easy Reports and Analytics for Event Espresso 4 add-on is available on our Third-party Add-ons page or directly from the WisdmLabs website.
Support
WisdmLabs offers help and support for this add-on, while an FAQ is available on the plugin home page: https://wisdmlabs.com/ee-easy-reports-and-analytics#FAQ