Tried a few other event plugins, none of the ones I tried comes even close to how Eventespresso handles it. Very knowledgeable and efficient in handling customer support. Highly recommended!

Posted by Cordon Lam on Saturday, April 22, 2017

Cordon Lam
Over the next 5-6 years we should be able to claim that we saved the company over $100,000 – Thanks Event Espresso!

David Waterman
KT Benefits & InkItDigital.com
Thank you, we just did 2 sell out seminars of 50 attendees in 48 hours using Event Espresso and it was awesome. My wife was able to pick up on the processing backend with ease. You have done a great job on getting this system together – very simple, clear and well laid out With powerful functionality. I am so glad I dumped the old booking application we had and gave Event Espresso a go. Just wanted to say thanks, and thanks for the very patient, friendly and speedy assistance in helping me to get it all set up at the start. Many thanks to you and your team. A grateful customer.

Nicholas de Castella
Emotional Intelligence Trainings
Event Espresso is one of the nicest Event Managers (WP Plugin) I have come across.

Joe Distefano
Citizen Joe
These guys are right on any problem or issue or even general questions. You can't really put a value high enough on the kind of support these guys offer.

Mark Wigston
Muskoka Graphics
Could not be happier with the results and ease of use.

Roman Meisenberg
Waffles and Pancakes
I have to say that it has been the right choice for me…I've been extremely pleased with the way my site is working.

Robin
RobinTime
Broadcasting my support for Event Espresso will be a pleasure. I recently helped the Webmaster at a sister church configure your event manager for their site, so I can say with confidence and from experience, that Event Espresso is the best Event Manager plugin ever!

Philip Simpson
The Charlotte Church
You guys have done an AWESOME job with this system…promise me to keep up the excellent work you guys are doing, for as long as you can… Respect!

Robert Jarnroth
Jarnroth Digital Productions
Thanks to you and the rest of the team for Event Espresso — Every time I get a signup for an event, I think about how much time EE saves me — and signups happen while I'm out on the water teaching kayaking, not answering the phone. 🙂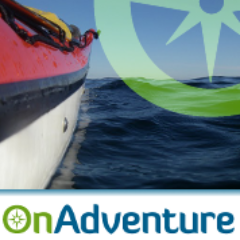 Tue Brems Olesen
OnAdventure
It's been a pretty smooth process, overall – can't complain!

Lisa Sabin-Wilson
WebDev Studios
You can tell that the Event Espresso team is really passionate about their work, and that they care and spend a lot of time helping people work with their plugin and use it with their events — it's something every WordPress service should aim for.

Ryan Imel, WPCandy
It is a very, very slick plugin. It's one of those plugins where you install it, change a couple of settings, and boom you're selling tickets.

Brad Williams, WebDevStudios
WebDevStudios
Event Espresso is  very nice and functional plugin. Set it up is not very easy for a beginner like me, but you have one of the best support team in your side. They answer all questions in a timely manor. I didn't know anything about setting up the plugins, Thanks to Event Espresso Support team that now I can find my way around this plugin. Event Espresso helps our company to manage the workshops, keep track of our students, manage the emails, and much more. We upgrade from personal License to Business license in just two weeks of using Personal license. I strongly recommend the Business license.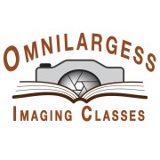 Ted Karlsalr
Omnilargess
When you can get a company to expend more money switching systems just to use your plugin…you've really accomplished something.

David
House of Prayer
At first we looked at CVENT for one of our clients and they wanted $16,000 per year for 3000 event attendees + fees totaling $22k. That is before Staff and Webinar fees. Worst of all we had to prepay the $16k amount even if we never used all 3000 attendees. That was when we looked at Event Espresso and we realized we could build our own event system for less than 16K. For the most part we have been very satisfied with our decision. The real ROI will come next year when they don't have to pay another 16k-22K! Over the next 5-6 years we should be able to claim that we saved the company over $100,000 – Thanks Event Espresso!

David Waterman (Long Version)
KT Benefits & InkItDigital.com
By far, the customer service experience with Event Espresso has been the best of any WordPress Theme or Paid Plugin that I've used in the past two years!

Megan Murray
Boys & Girls Club of Lake Tahoe
The best thing about EE is the customer support. Any issues, problems or queries are dealt with so quickly and clearly. Highly recommend!

Posted by Scarlett Nymph on Tuesday, May 2, 2017

Scarlett Nymph

Lisa Gray

Gilda Taffet
https://soilborn.org/
The value the plugin and the add-ons we ended up using has provided is much, much higher than the cost, and the support I've received is first rate. I can't recommend EE highly enough.

Adam Tervort
Genealogy KC
We've reviewed all event plugins for WordPress and Event Espresso is the best! It has saved our customers tens of thousands of dollars in developmental costs, is easy to use and the support staff is on top of things!

David Tanguay
Interactive Online
My business growth has been amazing. I started with one paint studio in April 2012 (the first independent BYOB paint studio in PA) and didn't actually turn a profit that first year. Early 2013 I leased an adjoining suite in my complex, allowing me to host 2 parties at the same time. In November 2013 I found another space to lease in a nearby town, which included a main studio and a smaller party room. Then in December 2014 we began our mobile paint party unit, where we bring the party to our customers in their home, business or any venue they secure.
Basically, what this means is that in 3 years I went from running up to 7 parties per weekend (Fri. night – Sun. night) to running up to 33 parties per weekend. My sales for 2014 were $540,000+. It boggles my mind sometimes. I don't know how I would possibly keep this all straight without my Event Espresso registration system which allows my guests to register and pay online, and keeps track of everything for me.

Tara Smith
The Uncorked Artist
I can't really estimate how much time or money I've saved by using EE because I've always used it! I would have to guess that without it, I would need someone full time to keep my events organized, so that's at least $10K.

Tara Smith
The Uncorked Artist
I chose EE because, a few years ago, I was using it on a personal website and loved it. So, when I discovered that our current event management system that is deployed in other areas of campus was completely deficient for this initiative's needs, I didn't even hesitate to use EE.

Rob Domaschuk