Awesome plugin with awesome support! I am so happy that we choose event espresso to manage our events. Thanks Lorenzo for being so helpful and always super quick to respond 🙂

Posted by Filip Cederholm Agoo on Wednesday, June 7, 2017

Filip Cederholm Agoo
Brilliant product. We only organise one event every 18 months, but I love this plugin and would recommend it to anyone that wants to run an event management website.

Posted by Andi Morton on martes, 9 de mayo de 2017

Andi Morton

Susan Fisher

Roberta Biese

Rick Bond
Excellent set of plugins that can be adapted for many types of events and classes. We have been using this for about 2…

Posted by Jono Egg on lunes, 5 de junio de 2017

Jonathan Biggs
I give workshops on flowerarangements in Amsterdam. Event espresso works great and saves me lots of time. I no longer need to snd e-mails or invoices.

Posted by Dennis Lanzaat on Thursday, June 15, 2017

Dennis Lanzaat

Oren Cahanovitc
Great Plugin, does all we need and more. Great basics plus a couple of add-ons and we were up and running in no time. We've been using it for our site classes for several years and we love it.

Posted by Janet Edkins on Monday, June 12, 2017

Janet Edkins

Monica Catherine Ruechel
I give workshops on flowerarangements in Amsterdam. Event espresso works great and saves me lots of time. I no longer need to snd e-mails or invoices.

Posted by Dennis Lanzaat on Thursday, June 15, 2017

Dennis Lanzaat

Kent Trinidad
I am writing to compliment Garth and Lorenz of Event Espresso for providing support to this sixty-one year old computer…

Posted by Alice Colin on Monday, June 26, 2017

Alice Colin

Robby Sutanto
Awesome software, offers a great set of add-ons and many different payment methods. Integrates well with any WordPress site and the support is top notch. Highly recommended!

Posted by Hadley Brandon on Monday, September 4, 2017

Hadley Brandon

Alastair Pugh

David Soes
Excellent product and excellent customer service! An win all around…and I've tried many solutions that are out there. This is definitely the best in it's class.

Posted by Samantha Davis on lunes, 8 de mayo de 2017

Samantha Davis
Tried a few other event plugins, none of the ones I tried comes even close to how Eventespresso handles it. Very knowledgeable and efficient in handling customer support. Highly recommended!

Posted by Cordon Lam on Saturday, April 22, 2017

Cordon Lam
It is a very, very slick plugin. It's one of those plugins where you install it, change a couple of settings, and boom you're selling tickets.

Brad Williams, WebDevStudios
WebDevStudios
Thanks to you and the rest of the team for Event Espresso — Every time I get a signup for an event, I think about how much time EE saves me — and signups happen while I'm out on the water teaching kayaking, not answering the phone. 🙂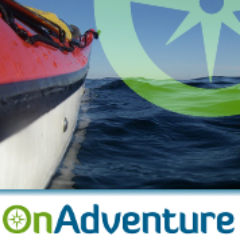 Tue Brems Olesen
OnAdventure
I have to say that it has been the right choice for me…I've been extremely pleased with the way my site is working.

Robin
RobinTime
Could not be happier with the results and ease of use.

Roman Meisenberg
Waffles and Pancakes
These guys are right on any problem or issue or even general questions. You can't really put a value high enough on the kind of support these guys offer.

Mark Wigston
Muskoka Graphics
Over the next 5-6 years we should be able to claim that we saved the company over $100,000 – Thanks Event Espresso!

David Waterman
KT Benefits & InkItDigital.com