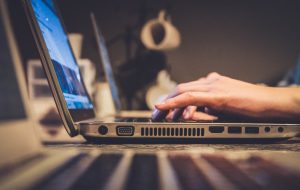 Finding the right event theme for your WordPress website is important. Ideally, you want to go for a theme that:
Lets you customize your event website's front-end to properly show your brand.
Delivers an intuitive user interface that improves attendee experience.
Features a content-first design that highlights the event's details.
Can give you a professional look without being too complicated.
Is well supported by the theme developer.
Presents a responsive, mobile-friendly design.
In this article, we'll share some of the best – free and premium – WordPress event themes that fit these criteria and are compatible with Event Espresso.
Let's begin.
How to Choose a WordPress Theme (For Beginners)
If you're new to WordPress, choosing the best event theme for your website might seem difficult. Here's what you need to keep in mind when you're searching for the right WordPress theme for your event website.
Theme lock-in effect. The theme lock-in effect is when you're stuck with a WordPress theme because it controls the site's functionality i.e. the site would break if you were to change themes. Instead of going for an event theme that offers built-in event functionality, use a plugin like Event Espresso to handle event registration and ticketing functionality to avoid the theme lock-in effect.
Customization. If you're on a tight budget, opt for an event theme that looks good out of the box and requires little customization. Most premium themes give you lots of customization power.
Features and functionality. Make a list of the features that you'll need for your event website. If you're planning on showcasing your conference's keynote speakers, you'd want a theme that has a built-in widget specifically for that purpose.
Credibility. Pay attention to the number of active installs, reviews, and ratings the theme has. The official WordPress Theme Directory has a huge collection of free event themes. If you're thinking of purchasing a premium theme, make sure you're buying from a credible theme marketplace or vendor.
Documentation and support. Opt for a theme that comes with some sort of documentation or knowledge base. Premium themes generally come with support from the developers for a pre-defined period of time.
Extant, OceanWP, and Checathlon are excellent (and free) WordPress event themes that look great out of the box and need very little customization. Read More