Every summer downtown springs to life with the wonderful smells and sounds of the annual Bar-B-Q Festival. Smoke from hickory-stoked fires blends with the aromas of sizzling chicken, bubbling burgoo and roasting mutton to complete the festival atmosphere. Are you prepared for this year's annual BBQ Fest or Cook-off? When it comes to registering vendors, cook-off entrants, and selling tickets, don't throw money into the fire pit on expensive ticketing services. Let Event Espresso's BBQ Festival Ticketing help!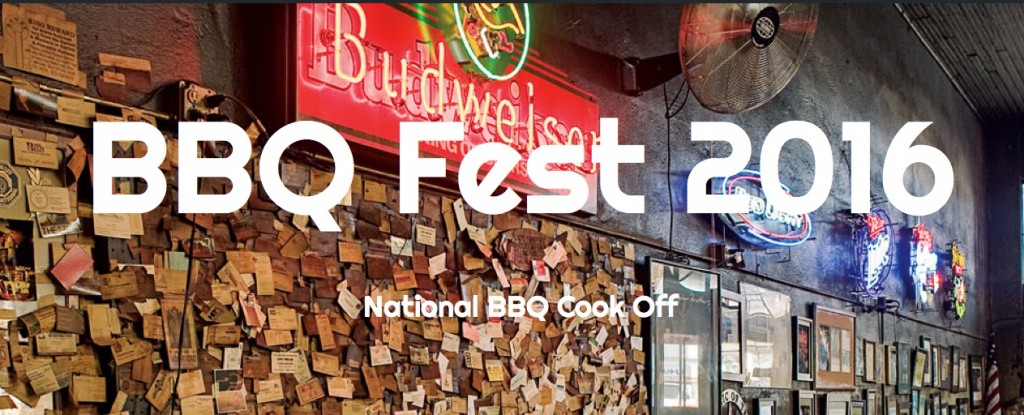 Whether this is your first annual BBQ Festival or you've been holding BBQ Cook-offs for 20 years, you know how crazy ticketing can get when hungry people smell barbecue. With Event Espresso's ticketing platform for WordPress you can have your own BBQ Festival ticketing set up in no time.
Get Rid of the Ticketing Line This Year!
You've got to get the grills and smokers rented, figure out the vendor spaces, and get the cook-off trophies built before this year's annual BBQ Festival. all you can think about is last year's at the door ticketing fiasco. Such a mess! And this year your expecting to sell double the amount of tickets at the door? Wouldn't it be amazing to start selling tickets to the BBQ Festival right from your website?
Event Espresso can help you with your BBQ Festival ticketing needs. That's right, our ticketing plugin for WordPress can help you start selling BBQ Festival tickets right from your WordPress website in just a few minutes.
Automating BBQ Festival Ticketing & Vendor Ticket Sales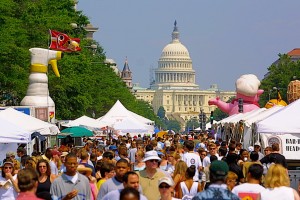 So why are so many BBQ Festival organizers still selling tickets at the door? Most of these BBQ Festival organizers view online ticketing as too expensive, because of the per ticket fees that cut into their already limited budget. That's usually the case when using one of our competitors, such as Eventbrite, Cvent, Regonline, and many others that charge per ticket fees, plus transaction fees.
However, the time savings usually outweigh the costs of processing all of those at the door ticket sales. Automating the BBQ festival ticketing, cook/vendor registrations, and collecting payments is just one of the many ways Event Espresso can help BBQ festival organizers.
We Know BBQ Festival Ticketing
Event Espresso can help you with many aspects of your BBQ festival ticketing and cooker/vendor registration, without burning a hole in your budget.
Here's how:
Custom registration forms – Collect any sort of attendee information with custom event registration forms and questions.
Multiple ticket & pricing options – Easily create & sell different types of tickets, such as general admission and VIP tickets, raffle tickets, and multi-ticket packages.
Showcase your BBQ Festival – Post the name and location of your event, add a description, and featured image.
Integrated payment systems – Collect payments for vendor registrations and attendee tickets.
Venue management – Create venues and reuse that venue information time and time again, so it's easy to setup the next event.
Automated email confirmations – Setup confirmation emails to be sent to the registrants, to act as a notification, and to reiterate the details.
Member only prices – Use the WP User Integration add-on to allow members of the BBQ club to receive discounts on their tickets. This add-on also let's your attendee's view the past festivals they've registered for, as well as cancel registrations if needed.
Cook & vendor profiles – Identify cooks and vendors who are at the event, in case the attendees want to see who's coming. Profiles are also reusable.
Attendee & registration reports – Export a list of all the registrants for the event.
Print at home tickets – Using the ticketing add-on, event organizers can issue tickets that can be scanned with a barcode scanner. This simplifies the check-in process on the day of the event.
Register for multiple events at once – With the Multiple Event Registration add-on, event organizers can allow registration to many different BBQ festival events at once. Such as the BBQ Eating Contest, BBQ Cook-off, and Best Dessert Competition.
Getting People Into the BBQ Festival
Print at Home Tickets & Onsite Check-in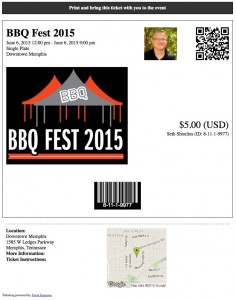 Don't waste time printing out excel sheets, verifying payments, and crossing off names as attendees show up at the gates. You'll look like a big shot organizer with ticketing and scanning features available right from your BBQ Festival website.
Scanning Tickets for Entry
With the Event Espresso Barcode Scanning add-on you can easily check-in attendees at any entry point. All you need is a laptop or tablet, wireless internet connection, and a simple barcode scanner.
Design Your Own Tickets
Create sweet looking tickets that can be printed at home using the Event Espresso Ticketing add-on. Add as many, or as few details to the ticket as you need/want. Such as meat preferences, drink preference, seating location, or just about anything you can think of. Tickets can be used any number of ways, as we'll discuss below.
Using Tickets as badges
Tickets used for entry can double as badges, so cook-off contestants and attendees can easily identify each other. This is great for networking among cooks, attendees, sharing information stored in QR codes, and more.
Showcase Your BBQ Festival Events
Selling tickets and getting people to your BBQ festival has never been easier. However, getting the word out (marketing your event) can sometimes be a major pain. This is another area that Event Espresso excels, as it has many tools available to help you get the word out about your BBQ Festival, BBQ Cook-off, or Barbecue Cooking Contest events.
Event List Display Options
Event Espresso ships with a standard event list display, where the events are listed consecutively by date down the page. In addition to that, we also have several premium options available when displaying events on your BBQ Festival website, such as:
Calendar Display of Events
The Events Calendar add-on for Event Espresso allows you to display your BBQ Festival events in a way that your customers are familiar with. The events calendar makes it easy for your customers to find BBQ Festival events and to add your events to their own calendars, so they don't forget!
Table Display of Events
Displaying your BBQ Festival events in a table view is one of my personal favorites for potential registrants. The Events Table Template add-on provides you with an easy to use system that allows you to change the look and feel of your BBQ Festival event lists. It comes with a simple table template with category filters, table search, table paging, and more.
Grid View of Events
The Event Espresso Grid View template is great way to display pictures of your favorite BBQ Festival Activities in a grid like structure that link directly to each BBQ Festival event. What's nice about the grid view template, is the grid dynamically conforms to the width of the page. For example, if your page width is somewhat small, then the grid view may only show two columns, whereas a larger page width will show 3 or 4 columns, automatically.
After Event Follow-up & Re-marketing
Mailing List Automation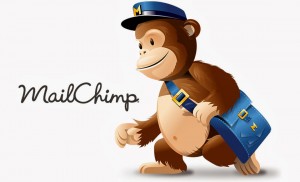 Mailing lists are great way to follow-up with your BBQ Festival attendees. What BBQ Festival registration software would be complete without after event follow-up and re-marketing features? That's why we've made it possible for Event Espresso to be integrated with a very popular mailing list manager, called Mailchimp.
If the Event Espresso Mailchimp add-on is installed on your website, whenever someone registers for one of your events, their contact information is automatically added into a specified mailing list, or group in Mailchimp. That way, when you're ready to post your next event, you can email all of the people who've registered in the past about any upcoming BBQ Festival events.
Customer Relationship Management
The Event Espresso Infusionsoft add-on easily integrates with your Infusionsoft App and Merchant Account to seamlessly capture customer data, track registrations, and accept payments from your Event Espresso powered website. With Infusionsoft sales and marketing automation software, everything you need to get more customers, grow sales and save a whole lot of time is right at your fingertips. It's your small business CRM, e-commerce, email and social marketing solution all in one place.
Whether you are a business who sells through a website, a retail/office location or a sales team, the fastest way to discover what Infusionsoft can do for your business is to watch a quick product demonstration video.
Event Espresso No Fee Ticketing Software Saves You Money
Best of all we do not charge you per-ticket fees – a hot button issue for many BBQ Festival and event managers! If you have not yet chosen an online ticket software for your next BBQ Festival, know that our yearly subscription based pricing can potentially generate additional revenue for you.
Get Your Money Sooner
Unlike other BBQ Festival registration and ticketing companies who hold on to your ticket sales money until after the BBQ Festival has passed, Event Espresso allows you to choose the payment processor, so the money goes straight to you as soon as tickets are sold – just like a product sale. That gives you the money you need to cover bills, pay for venue rental, and even earn interest.
Contact Us
If your current BBQ Festival ticketing system doesn't provide the tools mentioned throughout this post, please contact us at your convenience, or post to the pre-sales forums and we'll do our best to help explain how it can work for you.