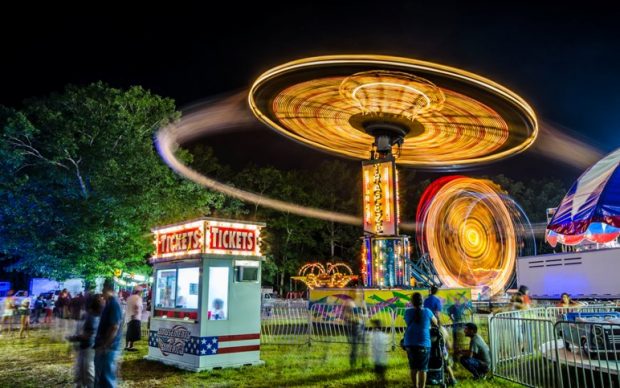 Selling tickets online can be an incredibly lucrative business opportunity since most people prefer to buy their event tickets online.
That said, entering the event ticketing business isn't easy. You need to have a solid business idea in mind and the right tools in your arsenal to execute your idea.
With this in mind, in this article, we'll share some ideas for starting an event ticketing business by looking at examples of existing businesses that sell tickets for various events. We'll also show you how you can get the same look for your own event ticketing business using the Event Espresso plugin. Before we begin, let's take a quick look at how you can start your event ticketing business.
Let's get started.
How to Start a Ticket Selling Business
There are two main approaches you can take in the online event ticketing business – selling tickets to your own events or become a ticket broker. The process to get started is similar for both cases.
If you're looking to become a ticket broker, you'll have to buy blocks of tickets in advance and then set up an online channel (like an event ticketing website) through which you can sell tickets. However, if you want to sell tickets to your own event then all you have to do is set up your website and begin selling.
The good news is that setting up an event ticketing website is pretty simple. With Event Espresso on WordPress, you can build your own, fully functional event ticketing website and begin selling right away. Now, all you need is a solid idea to get started.
7 Ideas to Start Your Event Ticketing Business [With Examples]
Here, we'll step through some event ticketing business ideas and look at examples of different websites that are successfully selling tickets online. We'll also take a look at how each website was able to set up their event ticketing business by breaking down the individual features they offer and show you how you can achieve the same look.
#1: Churches
Churches host all kinds of events which attendees need to purchase tickets for. Some of the most popular types of events include:
Retreats
Seminars
Meetings
Youth camps
Vacation Bible school
Example: Vacation Bible School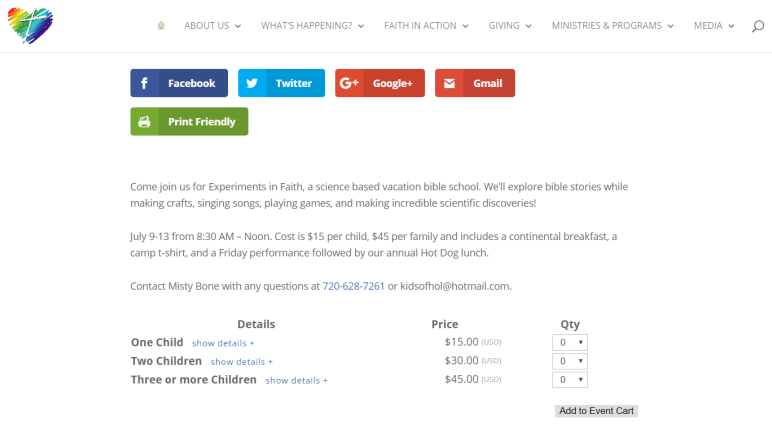 The Vacation Bible School event on the Heart of Longmont church website uses the Ticket Selector feature to display the various ticket prices based on how many children will be attending the event. It allows the user to select up to 10 tickets by restricting the maximum number of tickets option to 10.
Example: Retreat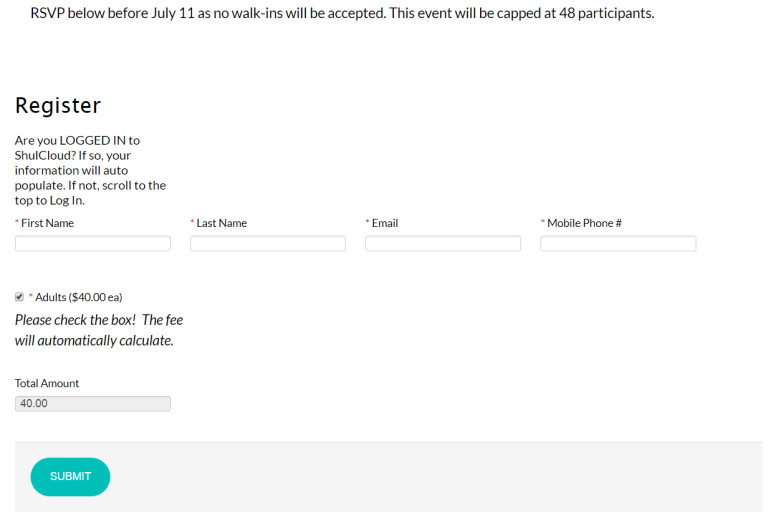 The Temple Beth El church uses the Ticketless Events feature for their golf event. The simple form requires the user to enter their name, email, and phone number and informs them that the ticket costs $40 (pending payment) and is capped at 48 participants.
#2: Classes & Workshops
You can sell tickets for various types of classes, workshops, and training sessions. Our customers have used the Event Espresso plugin to sell tickets for art and painting, crafts, cooking, and first aid & CPR classes.
Example: Workshops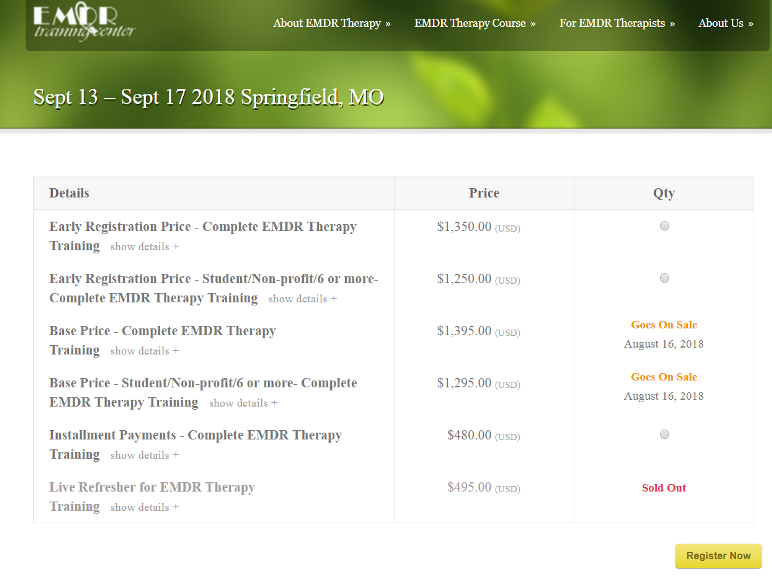 EMDR Training Center uses Event Espresso's Multiple Ticket and Pricing Options feature to offer different types of tickets to their customers. They're also using the goes on sale and sale ends options to accommodate the maximum number of attendees.
Example: Training Classes

Lucid Training uses the Multiple Ticket and Pricing Options feature to offer early bird discounts to their students simply by creating two tickets and configuring the sale starts and sell until options in the back-end.
#3: Community Events & Festivals
Event Espresso takes all the heavy lifting out of selling tickets for community events and local festivals. Whether you're organizing an upcoming car show, hosting a backyard BBQ, or thinking of offering tours, we've got plenty of ticketing features and options to help you get started.
Example: Car Shows
With Event Espresso, you can finally ditch PDF forms, automate car show registrations and sell all kinds of tickets (spectator tickets, raffle tickets, or ticket packages) directly from your website. You can pair it up with the WP User Integration add-on to give members discounts on their tickets. The Printable Tickets add-on and Ticket Scanning add-on lets you print tickets at home and scan them during check-in using a barcode scanner.
#4: Conferences and Meetings
If you're thinking of starting an event ticketing business for conferences then you're going to need to be able to sell different types of tickets and integrate with third-party applications. You could sell tickets for:
Symposiums
Conventions
Summits
Congress
Conclaves
Forums
Expos
Example: Meetings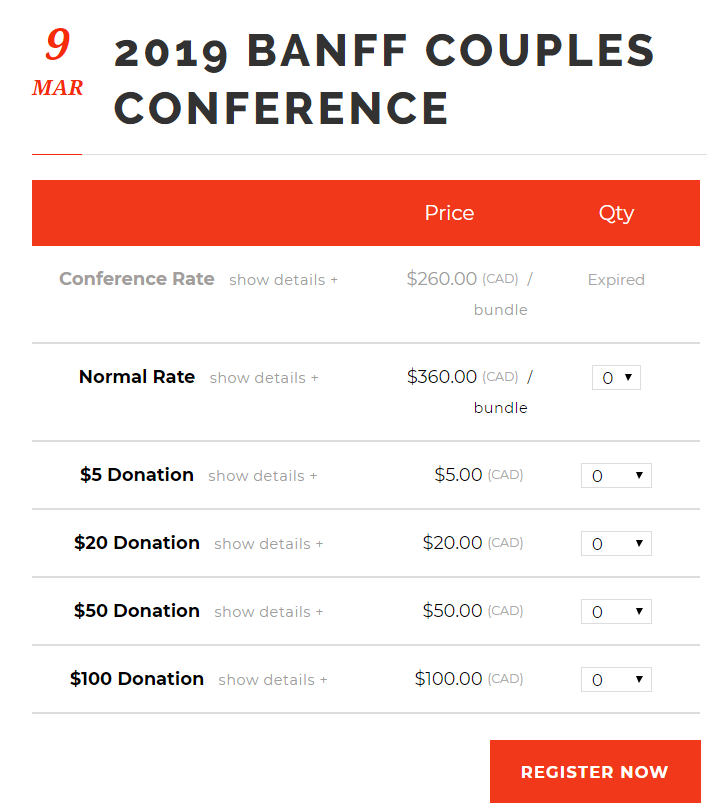 The Banff Conference sells ticket bundles by configuring the minimum quantity and maximum quantity settings from the built-in Event Editor. Since the meetings are run by volunteers, the plugin has been configured to accept donations.
Example: Conference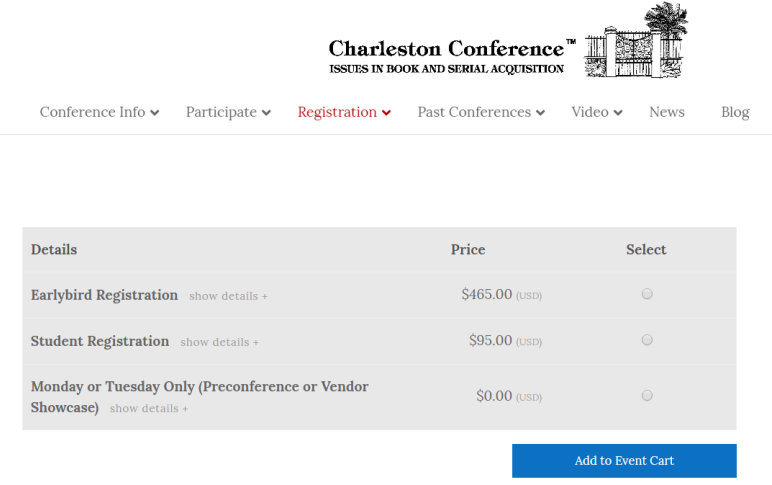 Charleston Conference sells early bird and regular registration tickets to students. It uses the Ticket Selector's maximum number of tickets allowed per order for this event option to allow prospective attendees to select one ticket only.
#5: Courses & Seminars
As an online course instructor, you might want to be able to sell registration tickets to your students directly through your website. With Event Espresso, you can integrate a seamless ticketing experience into your WordPress website using its built-in features and add-ons. You can use the same features to sell tickets for seminars, as well.
Example: Course
The Institute for Process Excellence utilizes Event Espresso's Ticket Selector feature to offer two types of tickets to students based in the United States and international students. They've paired it up with the handy iCal Download Links to allow users to save the date directly to their personal calendar.
Example: Seminar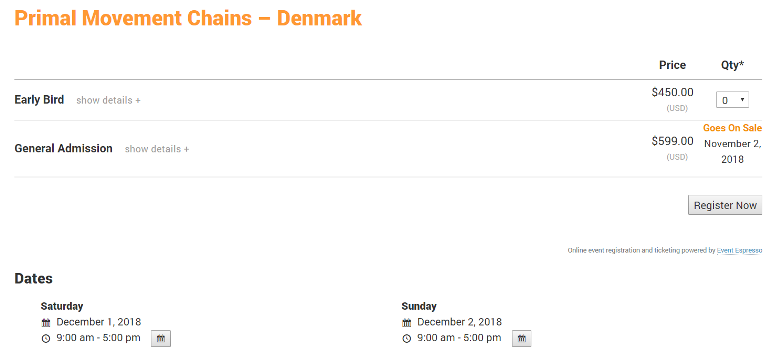 The Primal Movement Chains seminar's website uses the Event Espresso plugin to offer attendees early bird discounts and display general admission fees. The organizers have configured the plugin's goes on sale setting to offer lower prices at a later date. They're also using the iCal Download Links to allow users to add whichever date(s) they'll be attending to their calendars.
#6: Non-Profits & Charities
You can set up an event ticketing business to sell tickets and collect donations for non-profits and charities. Our customers use Event Espresso to manage ticketing for:
Fundraisers
Concerts
Community events
Galas
Banquets
Annual awards celebrations
Leadership camps
Example: Community Events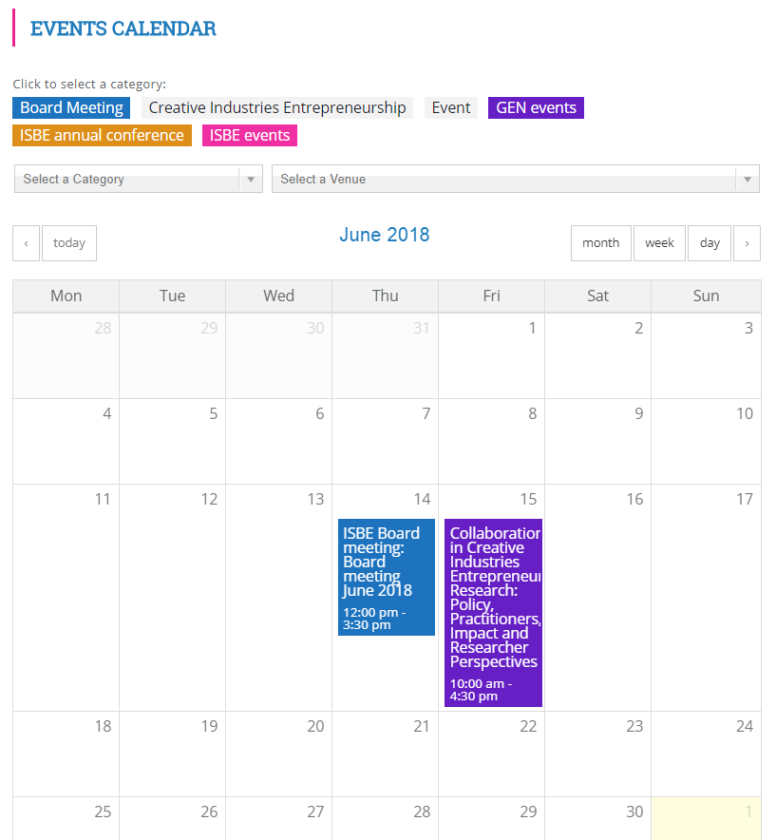 The Institute for Small Business and Entrepreneurship is a non-profit organization that hosts various types of fundraising events. They're using Event Espresso with the Events Calendar add-on to display upcoming events on their website visually.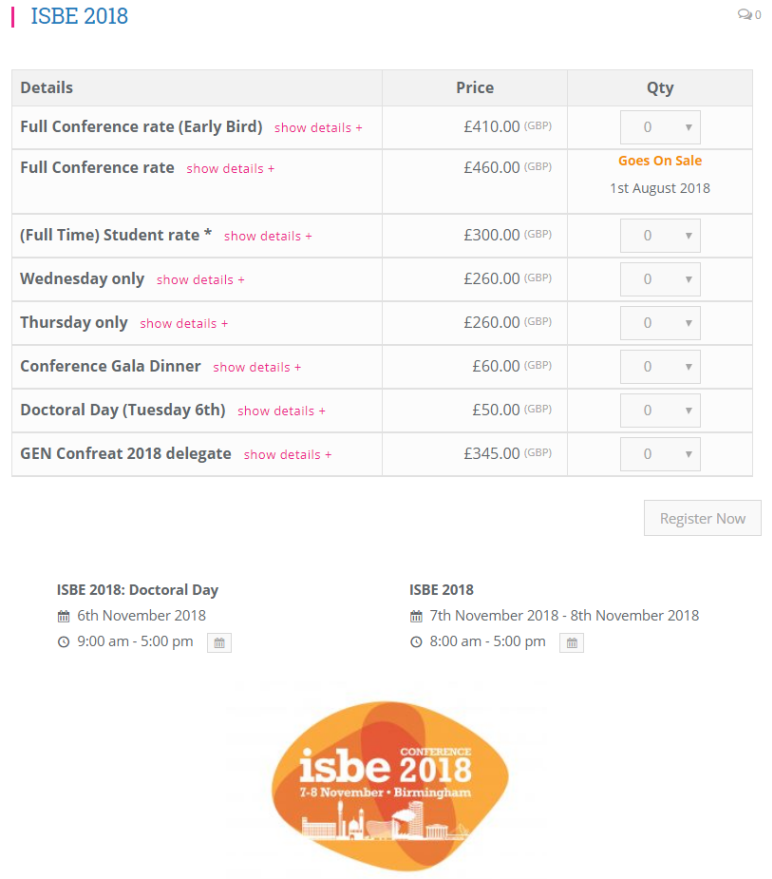 The website also uses the Multiple Dates and Times Per Event feature and to allow different registration options with limits on how many tickets an individual can purchase at a time.
#7: Sporting Events
Selling tickets for sporting events can be a profitable business opportunity. Most sport-related events require ticket brokers to offer early bird discounts, special discounts, ticket bundles, and tickets for after-parties through their websites.
Some different sporting events that you can sell tickets for include:
Golf tournaments
5Ks and marathons
Cycling events
Yoga retreats
Trail races
Kickball tournaments
Example: Golf Tournaments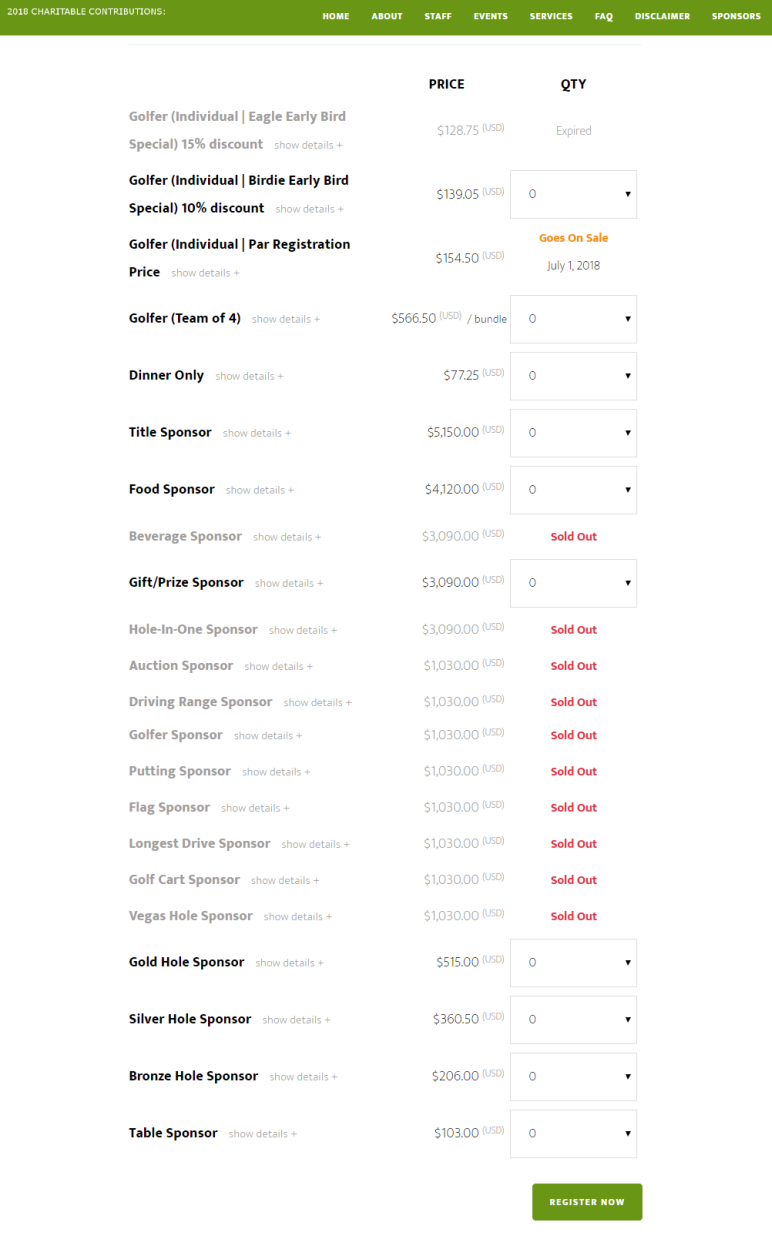 Professional Golf Planners of America use the Event Espresso plugin's Multiple Tickets and Pricing Options feature to sell early bird tickets (with special discounts), golfer bundles for teams, and various sponsor tickets.
Wrapping It Up
Whether you're looking to sell tickets for your own events or launch an event ticketing portal, the first thing you need to do is identify opportunities in the online ticketing space, set up your ticketing website, and begin selling!
Do you have any other ideas for an event ticketing business? Let us know by sending us an email!