You can use the Ticket Selector that's built into Event Espresso 4 to set up a simple allocated seating selector.
To start, you'll need a diagram of your venue's seating sections. A png, jpeg, or gif formatted image usually works best. You can upload and add the diagram to your Event's description field.
Then you set up the ticket selector to show a ticket type for each row and or section. In this example, we have 4 rows. Each row has its own unique label, price, and quantity.

That's all! The finished ticket selector with the diagram looks like this: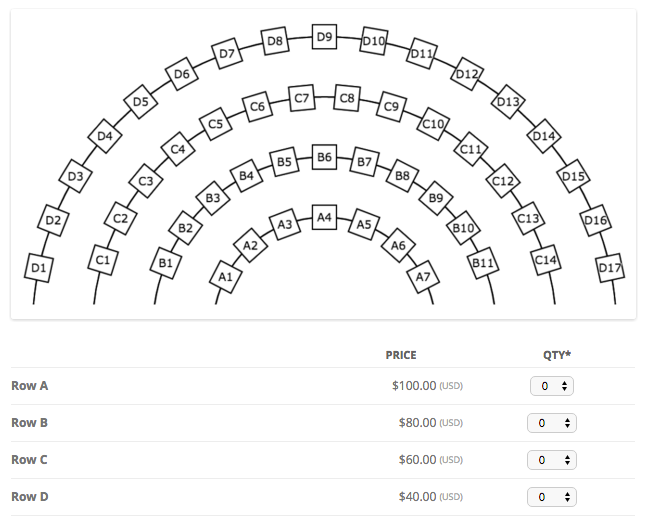 You can view the demo here.