This add-on allows for displaying non-latin characters in HTML messengers such as PDF invoices and receipts.
Getting Started
Requires Event Espresso 4.5 or higher (it CANNOT be used on earlier versions).
Step 1 – Download and install the EE4 UTF-8 Template Variation add-on from your Event Espresso account. The DejaVu font files will be copied to /wp-content/uploads/espresso/fonts.
Step 2 – Select the Simple UTF8 style for receipts and invoices by going to Event Espresso > Messages and edit the receipt and invoice templates.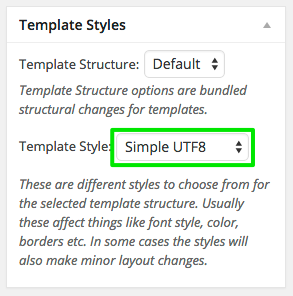 Step 3 – Please be sure to save your templates when you're finished editing them.