The UK Wedding Event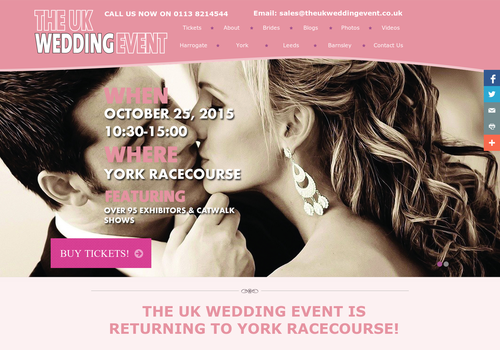 The UK Wedding Event hosts various wedding fayres throughout the year.
Website Profile
Submit a Website
Submit Your Site to the Customer Showcase
Have an awesome, Event Espresso-powered site? We want to hear from you! Fill out the form below and you might be listed in our Customer Showcase!