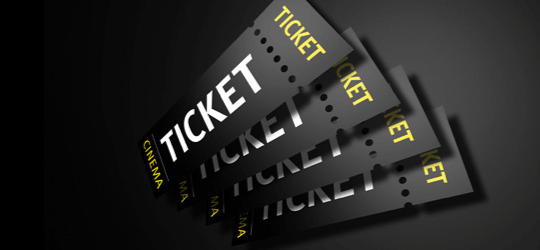 The easiest way to sell more tickets.
Online event registration is the easiest way to sell more tickets online because it's more efficient, gives event managers more control, costs less or is even free, gives customers a better experience and can increase sales. Don't believe us? Event Espresso powers the online event registration for organizations and large scale events that  have never had online event registration before, and now these organizations regularly schedule over 20,000 attendees across 700+ events in 20+ cities and grew to register 80,000 attendees to a single event in one month.
Why is online event registration so successful?
There are a lot of advantages to online event registration, including:
Higher Productivity

With online event registration you'll likely spend less time processing registrations manually. You enable, or facilitate, attendees to register themselves. If your customers do the data entry you don't have to. This is similar to restaurants allowing you to refill your own drinks. They sell you a drink (I prefer places with free refills), let you refill your own cup, and get out of your way.
Online event registration allows you to duplicate or replicate your registration process in a matter of minutes. With online event registration software like Event Espresso combined with WordPress you can create your event and begin accepting registrations in minutes. You'll spend less time preparing to sell tickets and have more time to spend planning your event and making it even better than you or your attendees imagined.
With online event registration you can collect and store all the participant's data, payments, seat assignments, special needs, special requests, contact information, etc. in one location. You don't have to filter through a list of papers to aggregate data or build a report by hand. It's a lot easier to answer questions about how many attendees chose a certain option or are attending from a certain state/province if you have all the data in electronic format and stored in one location.
Unless you want to get in the way of making your customers happy (and get in your own way), you should offer online event registration.
Your plugin rocks! Seriously, saved me hours on the phone setting up attendance manually. Kudos. 🙂

William
Petruzzo Photography
More Control Equals a Better Experience

Are your events and attendees the same as every other business? No! Do you need more or less information from your attendees to organize your event and give them a great experience?  Yes! Your attendees are interested in coming to your events because it's different than any other event. Part of hosting a great event is controlling the situation to deliver the experience you envision and the customer expects.
Depending on your event registration strategy you may only care about generating revenue by selling tickets, which means you should make your online event registration process as simple as possible. On the other hand your strategy might include becoming more familiar with your attendees and event participants, which means a more detailed and custom registration form to ask questions and get more detail about them is more appropriate.
Regardless of which event registration strategy you use, you'll want to have enough control of your online event registration software that you can make your event registration process work for you, your event and your attendees.
Lower Costs

If you accept even 100 event registrations via phone calls, faxes or even email, it is going to take you several hours just to accept all the incoming requests, file the paperwork and then retyping the data into a spreadsheet. What is your time worth? Spend that same amount of time to find an online event registration software that will handle a lot of the paperwork for you. The next event you host you will already have a good process in place that you can easily replicate. Take the time you saved on the second event and spend more time planning and preparing your next event, do some more event marketing, or plan a new type of event as a new revenue source.
Online event registration should be seen as an investment which you can use to be more profitable.
Quick, polite, efficient, they don't spend a bunch of time asking you to redo what you've already done, and they assume you're a sentient creature. What else could you possibly want from support?

David
House of Prayer
Higher Sales

When you offer online event registration you become open for business 24 hours each day. Your friends can share and invite their friends to your event anytime day or night. Your customers and friends don't have to wait to until you're in the office to register, they can do it when they're good and ready.
Events are inherently social; people want their friends to go with them. When was the last time you went to a movie or concert alone? Even people will invite friends or family to go to addiction recovery meetings together. Without online event registration you make it more difficult for people to invite other people to go with them. Not only can you sell tickets at all times of the day, but given the fact that people will want to bring a friend to your event, you make it easier to sell two tickets at the same time.
Online Event Registration with Event Espresso
We'd love you to use our online event registration software on your WordPress website;  the fact remains that there are really so many advantages for online event registration that it would be hard to find enough reasons not to use online event registration. You can setup events on Facebook, an online event calendar, or just a simple web form. We also offer integration with other webs services like Infusionsoft or MailChimp which can help run your business event better.