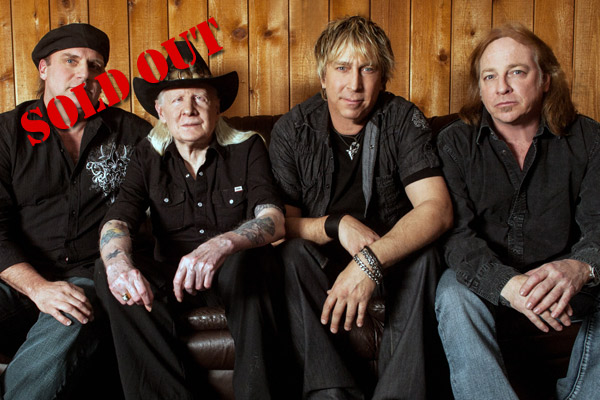 We all know Event Espresso can do lots of different types of events. One of the most basic events — by which I mean, one that Event Espresso lends itself naturally to — is concerts and performances. Music venues have a maximum capacity — which can be set with the maximum number of attendees setting — and venue information can be stored in the venue manager and used to provide information and a Google Map about the venue. With the seating chart, ticketing add-on and mobile app, you can sell actual seats and check people in at the door.
One of our users who has been working with Event Espresso for a long time has built a couple sites for a couple music venues in Canada that have really paid off. His name is Mark and he runs Muskoka Graphics, a small design and development studio. His background in the music industry led to some jobs for local venues which ultimately needed to be able to sell tickets online. In the early days, this was handled by a simple, customizable script Mark wrote that would handle the PayPal purchase. But as these websites grew, so did his need for a more robust, reliable platform, and that's when he found Event Espresso.
Early Event Espresso adoption leads to success
In the early days Mark contacted us often and we saw this as an opportunity to really stress test the plugin for our ideal client — someone running an actual venue on Event Espresso. Mark says the thing he likes most about using Event Espresso is the support. "These guys are right on any problem or issue or even general questions. You can't really put a value high enough on the kind of support these guys offer." Most of the early issues in those days had to do with scale — these were venues that were selling events out quickly which wasn't something we had previously had the opportunity to test for. This led to numerous speed and stability enhancements in the plugin. After a while, we stopped hearing from Mark.
So imagine our surprise and enthusiasm when he contacted us to let us know that one of the two sites he's built using Event Espresso made over $35,000 in less than 48 hours running the latest version of Event Espresso!
World Class Entertainment
Peter's Players is a small, 88 seat theatre that specializes in world class artists like Johnny Winter, Taj Mahal and John Lee Hooker. The other venue Mark maintains, the Kee, seats 1000 and also brings in top tier artists and has seen Snoop Dogg, April Wine and The Tragically Hip. Says Mark, "I have watched [Event Espresso] perform on my server after a mass email have over 40 people buying online almost simultaneously. I have watched [Event Espresso] sell 1000 tickets in 3 hours. They are rock solid and I trust them with my clients businesses." Mark uses mostly the out-of-the-box features of Event Espresso — waiting lists, coupon codes & early registration discounts, and invoices — but also takes advantage of the WP User Integration add-on to provide member discounts for registered users.
Powering 100 million ticket sales a year
This is only the latest success story of Event Espresso. Recently, Garth pulled together some numbers based on the User Survey responses we've been collecting over the past year. With the user-survey data we were able to estimate that Event Espresso powers over 250,000 events and sells over 100 million tickets per year! This deserves its own blog post in the future, but we thought you'd find it interesting that the example above is not the exception.
Is your business or organization among these? Let us know in the comments! And please share with us your Event Espresso success story, we'd love to hear it.