Event Espresso is extensible through hooks, actions, and filters
Use hooks to make safe and reliable customizations.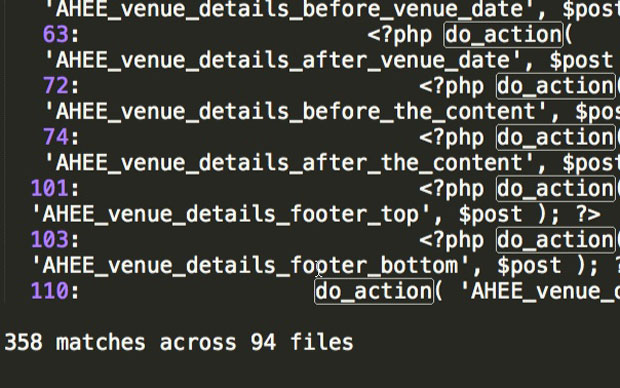 We know Event Espresso won't be able to do everything for everyone. But we're doing our best to make Event Espresso as customizable and extendable as possible, and that's where Actions and Filters become useful.
Rather than modifying core Event Espresso files, actions and filters allow a good developer to inject custom functions and content filtering to achieve project goals—without jeopardizing your custom development when you upgrade Event Espresso or WordPress.
We welcome requests to add additional actions and filters. If you have a need for additional core functionality please post your request in the
support forums
.