Import Events from anywhere – Facebook, Eventbrite, Meetup, iCalendar and ICS into your Event Espresso powered WordPress site.

Introducing the WP Events Aggregator by Xylus Themes
Have you ever wanted to import your Facebook, Meetup, or The Events Calendar into your website? Well, this is the plugin you have been waiting for! The WP Event Aggregator allows you to show imported events from multiple sources and it supports all leading WordPress Event Calendar Plug-ins like The Events Calendar, Events Manager, All-in One Event Calender, Event Organiser, EventOn, My Calendar, Eventum (Tevolution-Events) etc.
Here's a screenshot of the scheduled imports page, showing events from Facebook, Eventbrite, Ical, and Meetup: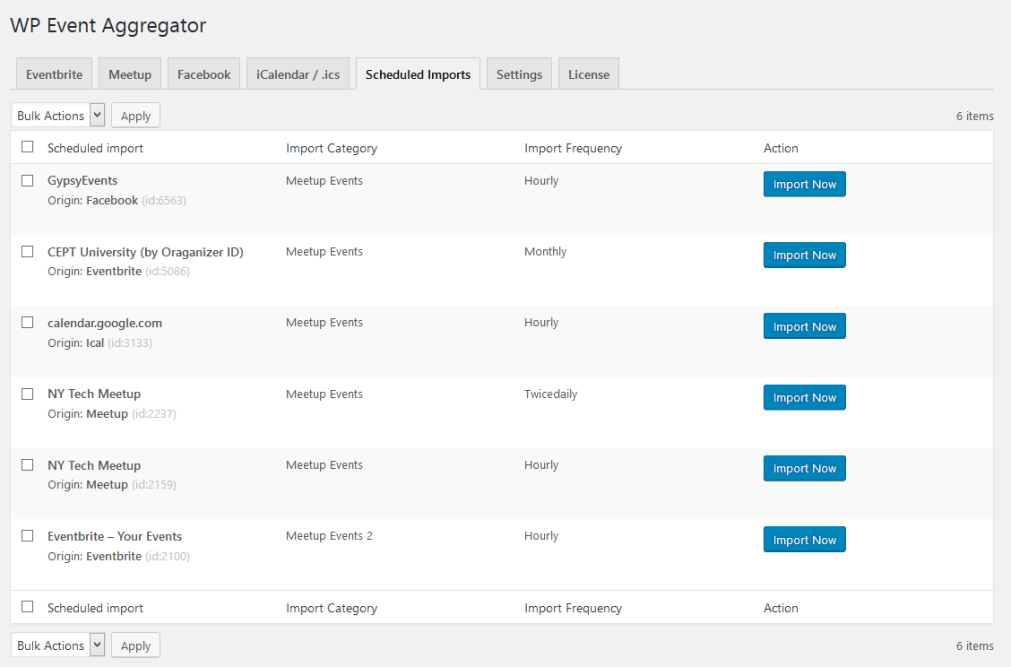 Better yet, the WP Event Aggregator plugin now works with Event Espresso 4, allowing you even more possibilities over your event website.
Getting the Plugin
The WP Event Aggregator plugin is available on our Third-party Add-ons page or directly from the Xylus Themes website.
Support
Xylus Themes offers help and support for this add-on, while an FAQ is available on the plugin home page.