As I was preparing our social media campaign for #GivingTuesday, I stumbled upon an Outspoken Women post on social media. So, I decided to check out the website and see what it was all about.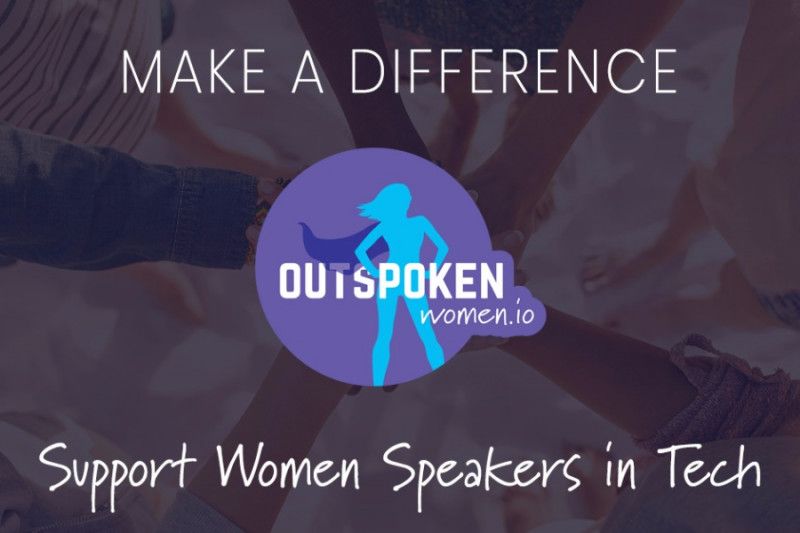 I found that Outspoken Women is a resource for women and non-binary individuals in the open source technology industry. As I was looking around on their website, I noticed many of their members are people I recognize from the various WordCamps I've attended over the years and the WordPress community. Additionally, I noticed that some Outspoken Women members are customers of Event Espresso, so I thought to myself, "What a great organization to sponsor for GivingTuesday.", then I made it happen and sponsored.
The Outspoken Women Mission
The mission of Outspoken Women is to provide resources for women in the tech industry with support, mentorship programs, and financial scholarships to speak at events seeking underrepresented speakers and attendees.
The most common hurdle for many speakers in the Outspoken Women project is a lack of financial assistance to travel to events they are asked to speak at. The members of Outspoken Women want to work on resolving that issue. So, they are working to build a pool of funds available to women who need assistance for travel.
The overall goal of OutspokenWomen.io is to become a place that open source tech event organizers can go to find more women and non-binary speakers and post their call for papers as well as become a resource for aspiring speakers to seek guidance.
The Outspoken Women Story
The Outspoken Women project, created by Tessa Kriesel, a woman in tech, who was always hearing about how camps and conferences that were looking for more women speakers. She thought it would be a great idea to create a single resource for someone to look for women or non-binary speakers. Additionally, she wanted to offer a resource for aspiring speakers to find a mentor to help them enter into public speaking.
"There are so many women who are interested in speaking but are unsure of the best route to get started."
Ready to make a difference?
Head on over to their Contribute page to get started or sign up as a volunteer. You can also make a donation!
About #GivingTuesday
#GivingTuesday is a global day of giving fueled by the power of social media and collaboration.
Celebrated on the Tuesday following Thanksgiving (in the U.S.) and the widely recognized shopping events Black Friday and Cyber Monday, #GivingTuesday kicks off the charitable season, when many focus on their holiday and end-of-year giving.
One of the best ways to get involved is in your community. #GivingTuesday has created a directory to help you find organizations, charities, events and more in your community.
Join the #GivingTuesday movement, today!