Hey Event Espresso users in Arizona! If you want to learn more about WordPress, meet great new people, and have a great time while doing so, then WordCamp Phoenix is the place to be. You might even get to meet some of the biggest names in the WordPress community, such as Aaron Campbell, Alex Vasquez, Betsy Cohen, and Mary Baum.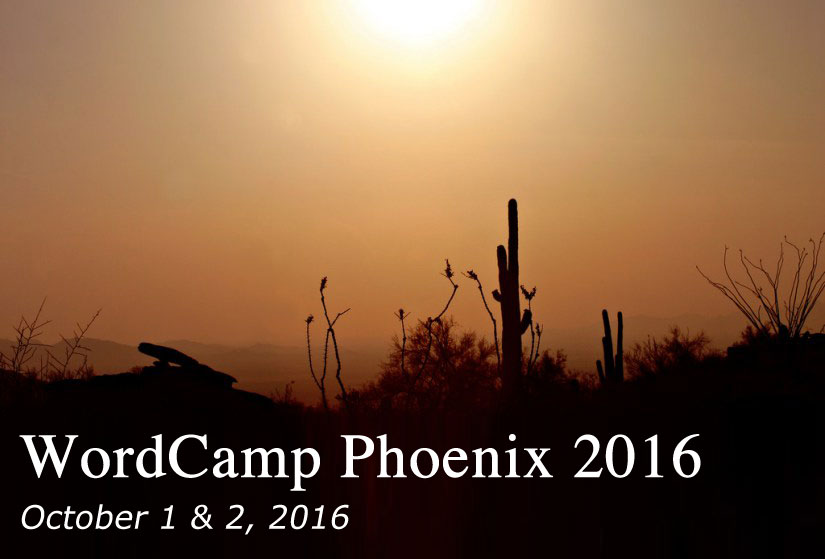 When is WordCamp Phoenix?
WordCamp Phoenix 2016 is scheduled for Saturday/Sunday, October 1 & 2, 2016!
Schedule
This year's schedule looks jam-packed with talented and decorated speakers, and two full days of sessions spanning the arenas of marketing, development, design and more!
You can check out the schedules for both days here:
Don't miss WordCamp Phoenix 2016: A Weekend of WordPress Awesomeness!
Follow all the happenings of WordCamp Phoenix on Twitter via the #wcphx hash tag and/or the @PHXWordCamp Twitter profile.
Tickets and more information about the event, speakers, and schedule can be found here.
Find Me (Seth) at WordCamp
Since we're sponsoring WordCamp Phoenix this year, I'll be there all day networking and handing out swag.
Follow us on Twitter to watch for free swag and discounts for WordCamp Phoenix attendees. If you're going to be there, come say HI 🙂
---
What is WordCamp?
WordCamp is a conference that focuses on everything WordPress. WordCamp's are informal, community-organized events that are put together by WordPress users like you. Everyone from casual users to core developers participate, share ideas, and get to know each other.