If you're not already using Event Espresso or Event Smart, there's never been a better time to switch to a new and improved online event registration and ticketing management system. The tools available in Event Espresso and Event Smart are professional, fully-featured, polished solutions that make it ridiculously easy.
H
eard about our Community Chat Group?

Join a real-time community chat group for professionals that are leading the way in events from event management, event technology and event marketing to work-life balance.
The Basics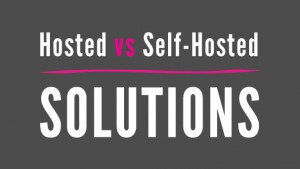 When looking for a new online event management system, this question comes to everyone's mind. Which one is better? Is it better to pick a self-hosted event registration system such as Event Espresso, or is it better to go with a hosted solution such as Event Smart?
In this article, we provide you with information that compares Event Espresso vs Event Smart side by side with list of pros and cons, as well as a detailed look into the associated costs.
What is a hosted online event registration solution?
Simply put, a hosted event management solution means that another company is hosting your event website, your registration forms, and your registration data on their servers. Event Smart, Eventbrite and Ticket Leap are a few examples of hosted event registration and management solutions.
What is a self-hosted online event registration solution?
A self-hosted event management solution is software that is installed and managed on a server that you rent, own, or manage. Event Espresso is an example of a self-hosted WordPress.org powered  event website.
Event Espresso vs Event Smart: Comparison
Event Espresso Benefits (Self-hosted Solution)

Easy to use.
Maximum extensions via plugins.
Custom analytics and tracking
Complete control and flexibility. You can do whatever you want with your website.

You own your data.
You are in full control. Your site will NOT be turned off because someone decides that it is against their terms of service (as long as you are not doing something illegal). You are in control.
Autonomy. You can upload custom themes. Modify theme files (not just styles) if needed. Since the WordPress installation is self-hosted, it's your own.
Event Espresso Cons (Self-hosted Solution)
Requires more time and work to maintain. Since your Event Espresso and WordPress installation is self-hosted, you have to manually update and maintain it (if something goes wrong or it's not performing as fast as it can ex. installation of a caching solution to minimize bandwidth usage and speed up performance).
Like any other website, you need a good web hosting. This bit costs you money somewhere from around $15 – $30 per month (as your site grows, your hosting costs will too). But then you would be making enough money to cover the costs.
Software licenses. Depending on the type of license, you're looking at spending around $70 – $220 per year, just for Event Espresso.
You are responsible for updates. Event Espresso and WordPress should be updated on a regular basis.
You are responsible for backups, but thankfully tons of amazing plugins are out there to help you make it easier, but you should be making backups.
Greater security risk. Malware (malicious software), spam and hackers target self-hosted websites because it has potentially the lowest security. If you neglect updating to the latest version of Event Espresso or WordPress, you can potentially expose yourself to malware.
Advanced user interface and features for Webmasters can cause things to be harder to use, setup or configure.
Event Smart Benefits (Hosted Solution)
More affordable. Event Smart is more affordable for simple events. You can host unlimited events, even sell paid tickets for free.
Event Smart is less expensive than most other other hosted WordPress plans. If you look at WP Engine pricing, you'll note they start at $29 per month and go up to $249 per month.
Only pay for the features you want/need.
Convenient all-in-one solution. You don't have to get separate hosting, install or update the software, and generally mess with any of the back-end stuff – it's all done for you in a all-in-one-package.

Focus on your events, not the technology. Spending less time managing your server and dealing with those pesky hosting limitations and more time with your events and attendees.
Managed security and software updates.
Regular database backups of your site.
More reliable. Hosted (or Software as a Service, SaaS) companies have better infrastructure than you. They have more powerful servers, redundancies and dedicated staff available to manage the infrastructure. They maintain and update Event Espresso and WordPress more that you would. No traffic spike will take your website down.
More secure. No malware will infect and corrupt your installation.
Search engine optimized events and content.
Exposure. Event Smart provides a network of sites hosting events, so there is more of a chance that we can help you attract more attendees. Event Smart is working on a event directory to help attendees find your events.
It's free for upto 1GB of space. Which is more than enough for most medium size websites. After that you will have to pay for space (only $3 per month for 3GB).
Event Smart Cons (Hosted Solution)
No custom plugins and themes. Custom plugins and themes are not supported with most hosted solutions, as this cuts down on the problems that can occur with plugin and theme conflicts.
No FTP access, which means a limited amount of customization are available. FTP access to hosted solutions usually do not exist at all.
Event Smart controls your data. If you feel uncomfortable with another company controlling your customer data, then a hosted solution is not right for you.
Event Espresso vs. Event Smart: Which Is Right for You?
Go with a self-hosted Event Espresso if any of the following apply to your or your team:

You need maximum customization and autonomy and very specific functionality.
You are a technical person, or have a developer on staff that is familiar with WordPress and Event Espresso.
You like setting up servers, tinkering with server settings, and manually installing software.
You like getting your hands dirty with CSS and HTML.
Higher costs/fees are ok in the long-run.

Go with Event Smart if any of the following apply to your or your team:

If you just wants things to work out of the box.
If you want all-in-one convenience without worrying about separate hosting and security.
Your needs don't go beyond just having an awesome place to host events, a blog and website pages.
Lower costs/fees are ok in the long-run as long as things are easier.
Comparing Costs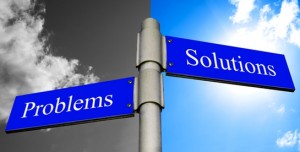 Let's say you use Event Smart and start selling 200 tickets per month, at $50 each, that's $10,000 in ticket sales per month, and you are only paying $50.00 a month, plus any transactions fees (for a payment method of your own choosing). That's a savings of over $1,200 to $4,700 a year, compared to the other systems such as Amiando Pro, Eventbrite or Ticket Leap. You will have full control over your data, and some design aspects.
Using Event Espresso and WordPress for about $300 per year (again plus the transaction fees) + more of your time than if you were using Event Smart. However, you will have full control over everything, including data and design.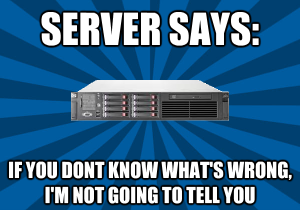 What are the costs of a self-hosted event management solution? These types of solutions will vary in price, but tend to be much more cost effective in dollars, yet much more time consuming. With hosted event management solutions, you have to maintain the server, software updates, security, and deal with plugin and theme conflicts on a daily/weekly basis. That being said, the software (Event Espresso and WordPress) is usually very inexpensive and/or free, which makes it much more enticing to self-starters and do-it-yourself types. If you like getting your hands dirty and spending lots of time on your event website, this solution is for you.
What are the costs of a hosted event registration service? That depends on what company you choose. Now imagine if you will, using a service such as Amiando Pro, Eventbrite or Ticket Leap  to handle your event registrations. Basically, you are paying them for the ability to manage events, accept online registrations, store and manage your registration data, and accept payments, for one or two "nominal" fees, usually per registration.
Just think about how much all of the these fees can add up. For example, if you use Eventbrite to handle all of the registrations, for just one event that sells 200 tickets per month, at $50 each, that's $10,000 in ticket sales per month. Now subtract Eventbrite's fees of $448.00 ($0.99 per ticket, plus 2.5 % of the ticket price) and multiply that by twelve months, to get $5,376.00 in ticketing fees. That's how much you're paying Eventbrite in fees every year!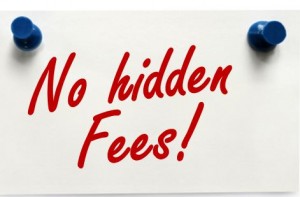 On the other hand, a hosted event registration solution, such as Event Smart can cost a fraction of what other hosted solutions cost. Imagine hosting an unlimited number of events for free, and selling hundreds, or even thousands of tickets with no hidden fees, because Event Smart only charges you for the event registration features that you need. Event Smart allows you to be successful, while spending less time managing your server and dealing with those pesky hosting limitations.
Is one easier to use than the other? Nope. The interface of both Event Smart and Event Espresso are very similar. However, as far as installation, maintenance and security is concerned, the self-hosted solution (Event Espresso and WordPress installed on your own web server) will take more time and effort to maintain in the long run.
We always recommend everyone to use Event Espresso, so you are in full control of your site. However, rather than learning the ins-and-outs of web hosting and database backups the hard way, some people just like to sit back and spend their free time doing things that matter. Like managing events, making money, and spending more time with loved ones. Those people prefer to use Event Smart. The final choice is always yours.
Which of these do you use? How has it best served your needs so far? If you've used one of the other systems, how do they compare and why did you switch to your current option? Share your comments below.
P.S. Be sure to head over to the Event Smart blog to find many great, money saving event management strategies. Here's just a few of our top picks: