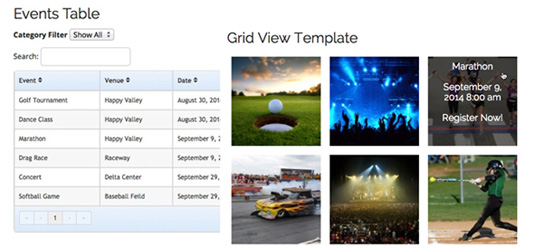 We are happy to announce the release of our new event view template add-ons for Event Espresso 4.3. These event view templates make it easy to list/display your events in different ways, such as in a table or a featured image grid.
The Events Table View and Events Grid View templates are the first two template add-ons made available for EE4. We have a few more in development, which will become available in the coming months.
The event views are super easy to use. Just drop one of the provided shortcodes into a page/post to display your events in  a stylish table, or featured image grid based layout.
The Events Table Template add-on provides you with an easy to use system that allows you to change the look and feel of your event lists. It comes with a simple table template with category filters, table search, table paging, and more. It also allows developers to build their own custom templates using one of the included templates as a base.
Custom options are also available using built in shortcode parameters to add/remove paging, table styles/layouts, sorting, table search, and much more!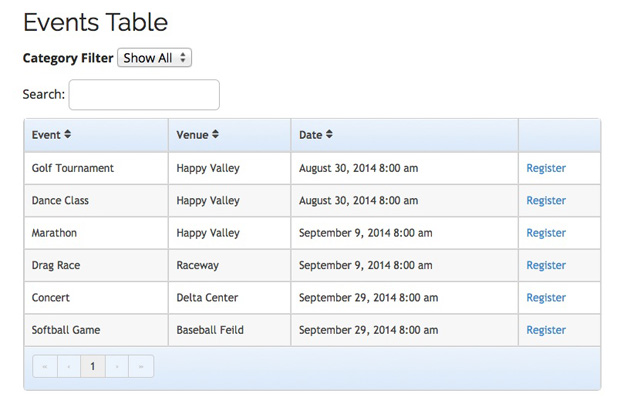 We've also included a "toggle view" template (seen below), that allows visitors to view click and expand table rows to view more information.
This event template displays events in a pure CSS grid like structure, using the featured image. Hovering over the image will display further information. If the event does not have a featured image available, it will use a default image.
Shortcode parameters are also available to change the default image, register link text, categories, etc.