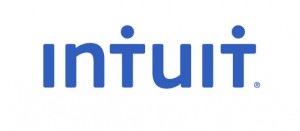 At Event Espresso we are not only committed to creating the most versatile online event registration product possible, but we also want to help make our customers' lives easier. And while we are constantly expanding our compatibility with gateway payment systems, that can still complicate bookkeeping for our customers.
That's why we are especially pleased to announce that Event Espresso is now fully integrated with the Intuit (QuickBooks) Merchant Services payment gateway, not only furthering the capabilities of our WordPress event registration plugin, but helping our customers save time recording transactions. And we know how important that is:
EventEspresso saves us money, saves our secretary 16-24 hours and looks so professionally done that people ask us how we do it; which we happily tell them, "Event Espresso, and be sure to get the ticketing add-on."

David
House of Prayer
It is often difficult or impossible to connect your gateway and accounting software together. Some gateways have antiquated systems for connecting to the data or forcing you to manually export the data from their website to your software, but Intuit facilitates better connection and can make your business faster – not to mention that it's easy to activate this new gateway in Event Espresso.
About Intuit and Event Espresso
As the provider of Quickbooks, Intuit Merchant Services gateway is designed to let you easily process credit cards online, through mobile devices, at point-of-sale systems and on Quickbooks software itself. Available in more than 30 countries, it also allows you to sync all your online transactions with your Quickbooks data for accounting that is always up to date, eliminating the need to reconcile your online sales. Intuit is constantly adding new features that are making it more convenient for small businesses around the world to accept payments anywhere, at any time.
Integration with the Intuit (QuickBooks) Merchant Services is yet another way that Event Espresso empowers event managers to make their events more successful.
Now is the time to get Event Espresso and Intuit Merchant Services for your business, because right now you can get have your monthly fee waived for two months.
Event Espresso is the most powerful event registration and ticketing plugin available for WordPress. EE empowers you to manage events, collect payment and customer information, and even allow customers to print tickets that you can verify at the door using our mobile ticketing apps. Offering the best customer service and support in the industry, EE is integrated with dozens of payment options and merchant accounts. Download Event Espresso and activate a new gateway today!