We are pleased to announce that Event Espresso is now fully integrated with the Luottokunta payment gateway.
About Luottokunta and Event Espresso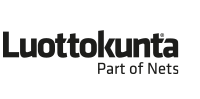 Luottokunta has some 20,000 customer enterprises where travel and purchases are paid for using the Business Eurocard, Finland's leading corporate card. More than 100,000 cards are already in use. Luottokunta allow merchants to accept card payments more conveniently and more safely, in stores and online. Their merchant network includes more than 100,000 points of sale in Finland, and we are the second largest transmitter of credit card events in the Nordic countries.
For more information visit on pricing visit their  website.
Event Espresso is the world's most advanced event registration and ticketing plugin for WordPress. With Event Espresso you can manage your events, collect payment and customer information, create  printable tickets for attendees to bring and verify them at the door with our mobile ticketing apps and much more. Event Espresso is integrated with dozens of other payment options and merchant accounts in addition to Luottokunta.
The Luottokunta gateway is compatible with Event Espresso 3.1.32 +
Event Espresso is integrated with dozens of merchant accounts where Luottokunta is just one of the latest. Download Event Espresso and activate Luottokunta today!