Now Offering:
Managed WordPress Hosting
Spend less time building your event website, get rid of the hosting headaches, and sell more tickets to events.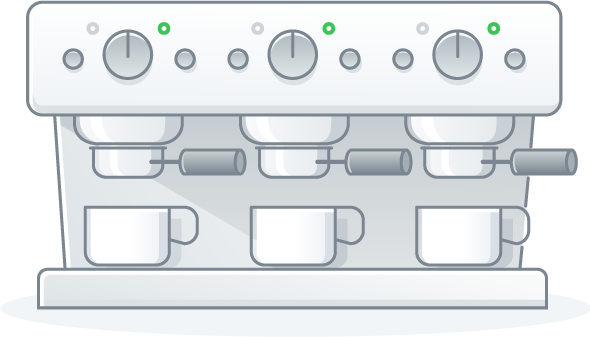 We now offer two, very different, managed WordPress hosting solutions, with Event Espresso pre-installed and ready-to-go, right out of the box.
By taking all of the headaches out of finding a decent web host, installing software, managing updates, and security, both of our Managed WordPress hosting services, make it easier than ever to launch your event website. Our industry standard, WordPress hosting services go above and beyond similar hosting services, such as GoDaddy WP Hosting and WP Engine,  as we have partnered with a great hosting provider (Flywheel) to bring you best-in-class WordPress hosting, with event ticketing plugins and a selection WordPress themes and tolls pre-installed.
Have I piqued your interest? Read on to learn more.
Here's an overview our two managed hosting platforms:

WordPress Managed Hosting by Event Espresso

The first is Barista, our Managed WordPress Hosting, which offers Event Espresso 4 pre-installed, including a selection of child themes optimized for Event Espresso 4. As a bonus, we've included a nice selection of partner plugins, such as Beaver Builder, Gravity Forms, Yoast SEO, and other great WordPress tools. You also have the option to install almost any third-party plugin and theme.
Includes these hosting features:
WordPress-Optimized Performance

Rock-Solid Security
SSL Certificate through Let's Encrypt
Automated WordPress Updates
Use Any Third-party Plugins & Themes
World-Class Support
Use Your Domain Name
Not Included:
Overage fees
Database access
FTP access

Ticketing in the cloud without the ticketing fees

The second offering is Event Smart, a free ticketing platform or software as service, which is powered by Event Espresso 4 and WordPress. This is our completely managed service, which means we handle everything for you, such as hosting, security, plugin and theme updates, and overages, but you are very limited in terms of customization and you can't bring your domain name.
Included Hosting Features:
No Hosting Fees
Completely managed updates
Completely managed servers
Not Included:
Custom domain name
Option to use third-party plugins & themes
Database access
FTP access
Overage fees
Have a question about our WordPress solutions? Send us an email or chat with us on Slack.