Save time by accepting online registrations and receive payments quickly for your classes
Event Espresso is flexible and can handle classes that take place once, multiple times a day or week, or happen across an extended period of time
Need to host classes that meet multiple times and have different limits for each? Event Espresso can help!
Accept individual registrations or register a group of guests at once and always know who is attending an upcoming class
A preview of a training class (CPR) created with Event Espresso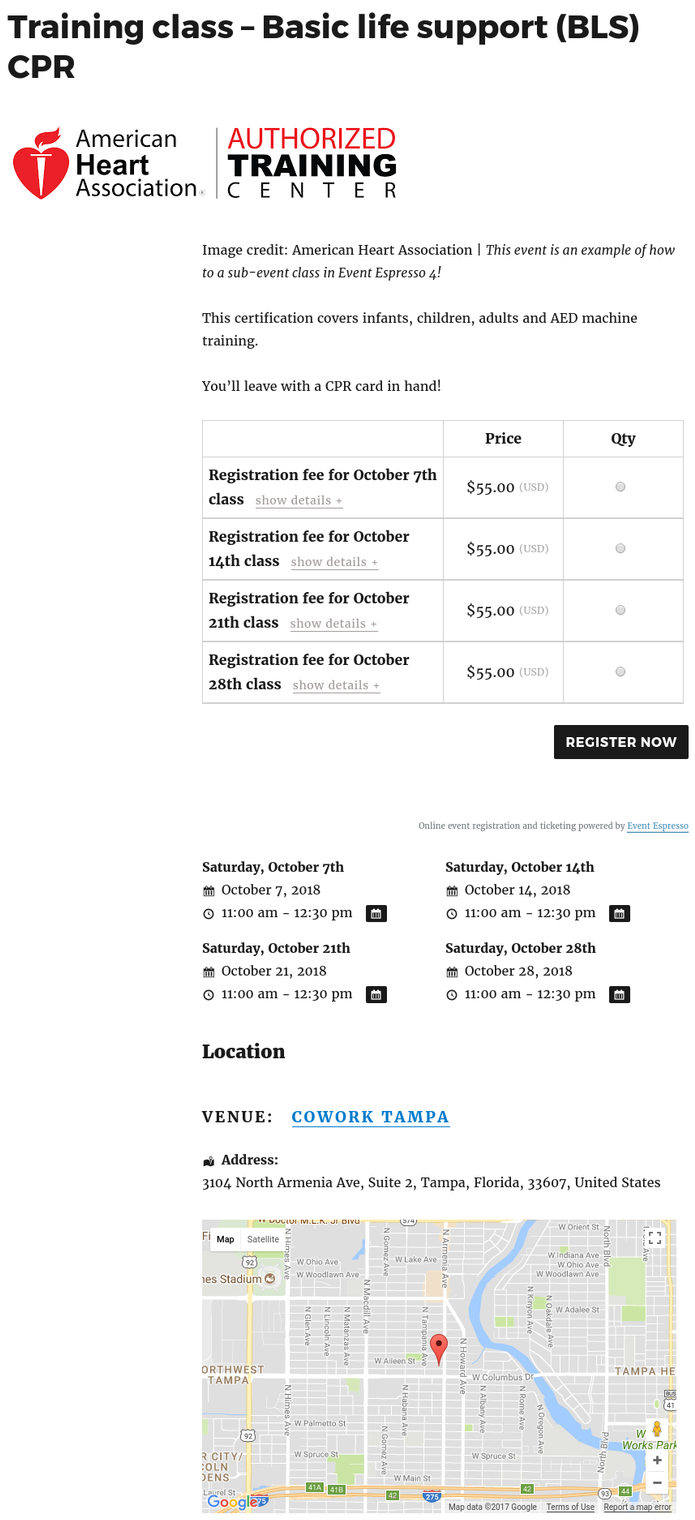 See a training class on a demo site | Organize your training classes with Event Espresso →
Here are just a few organizations that trust Event Espresso for their training classes
Manhattan Centre for Dental Studies and Technologies (Alberta, Canada)
Presence Training (London, United Kingdom)
EMDR Training Center (Missouri, United States)
Personal Benefit Services of Colorado (Colorado, United States)
Bridge (London, United Kingdom)
Lucid Training (Cairo, Egypt)
International Conflict Resolution & Communication (Florida, United States)
Stern Center (New Hampshire, United States)
Building BLOCS (Texas, United States)
Polymers Center (North Carolina, United States)
Extend Training (Queensland, Australia)
Luca Center (San Juan, Puerto Rico)
30 Day Money-back Guarantee
Your purchase is 100% risk free! Try Event Espresso for a full 30 days. Our team will be there to help you along the way with any questions.
Ask a question about Event Espresso | Get started now with Event Espresso →