We have several customers who successfully used Event Espresso to manage their firearms safety and security training courses, taking advantage of our online event registration and ticketing features.
Just one of these examples is: Tri-South Inc.
The Tri-South security and firearms training centers provide training to security personnel, safety professionals and firearm enthusiast.
Tri-South, Inc is using Event Espresso to manage the course catalog, event ticketing, and class registration. [As their developer] I have customized a few items to make the site and plugin a seamless integration. The client is very pleased!

Jenifer Design
Jenifer Design
With Event Espresso Tri-South can:
Categorize their training classes by type (firearms, self-defense, security, etc.) and list those classes/courses on separate pages.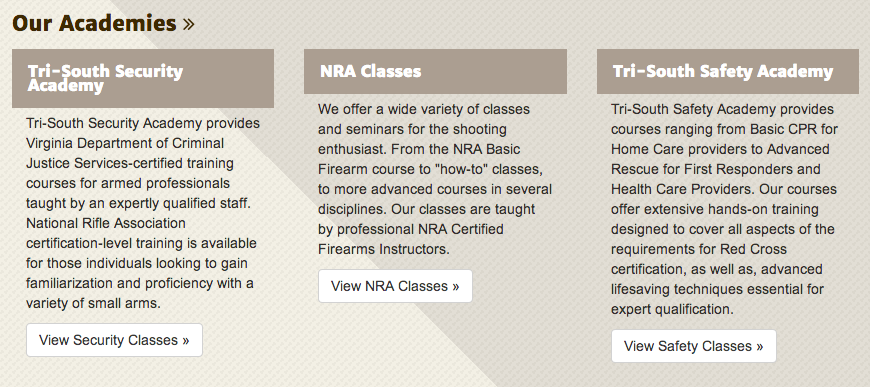 Post dates and times of when classes/courses are available. This can be done in a list view of classes or on a calendar page.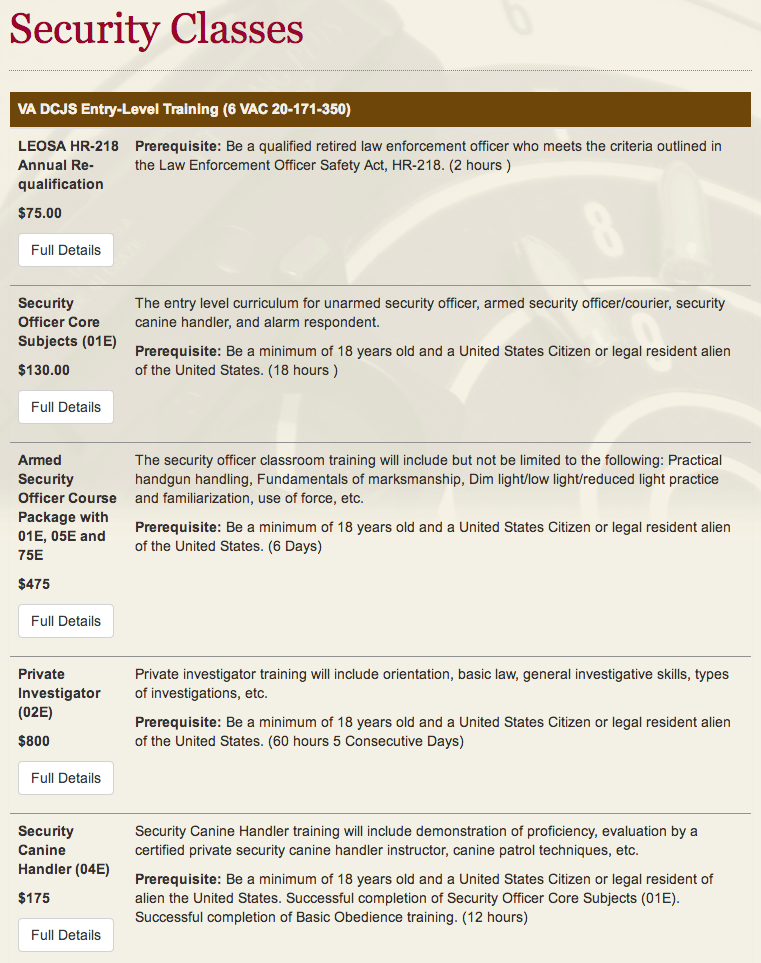 Set maximum number of attendees per class/course. Event Espresso will then close the registration once the maximum registration limit has been reached.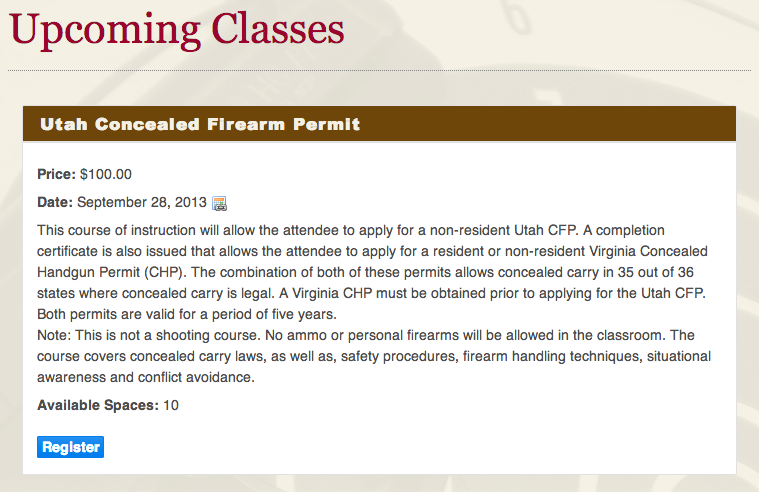 Ask custom registration questions to people who register for a class. Ask about the attendee's prior experience with firearms, or what organization they work for, their ID number, etc.. You can also ask how they heard about your service so you can get more information about what marketing programs are working. You can even create a checkbox for them to agree to terms and conditions.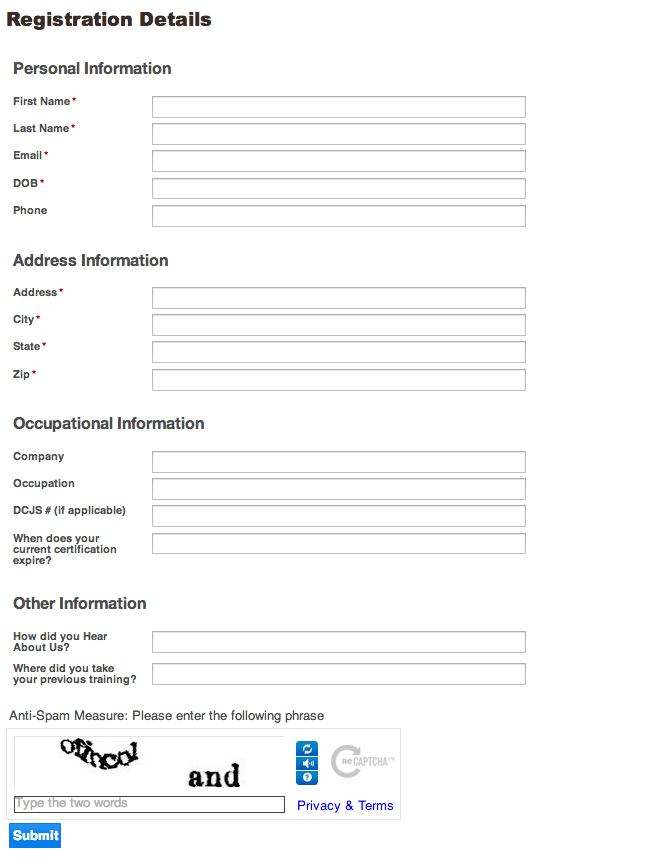 Optional Features:
===
Event Espresso is great for many uses and this is just one of them. If you're still curious whether Event Espresso is right for you, please contact us or post to the pre-sales forums and we'll do our best to help explain how it can work for you.