We've been working hard on Event Espresso to make it work even better for your events. In this post, we'll cover a handful of the improvements that have been introduced to Event Espresso over the past few months.
PayPal Express is now recommended over PayPal Standard
PayPal Express replaces PayPal Standard in Event Espresso 4. PayPal Express offers a similar registration experience for your guests and is more reliable than PayPal Standard as it does not use the Instant Payment Notification (IPN).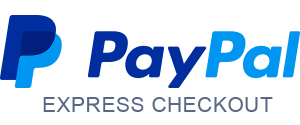 This means that payments are processed on a secure PayPal.com page, and then a guest is returned to your website to view a confirmation of their registration. You no longer need to worry about a possible delay that could happen with the IPN as payments are updated immediately after a payment is completed.
And you can continue to offer guest checkout with PayPal which means that your registrants/attendees can pay for their registrations without needing a PayPal.com account.
PayPal Express uses a different set of credentials than PayPal Standard and here is a step by step guide on switching from PayPal Standard to PayPal Express. (more…)