Happy Halloween! It's come to our attention that our arch nemesis, Eventbrite has raised their ticketing fee pricing. So we have taken it upon ourselves to offer Event Managers an escape from high fees and vendor lock-in that has been experienced with Closed Source Event Ticketing Platforms.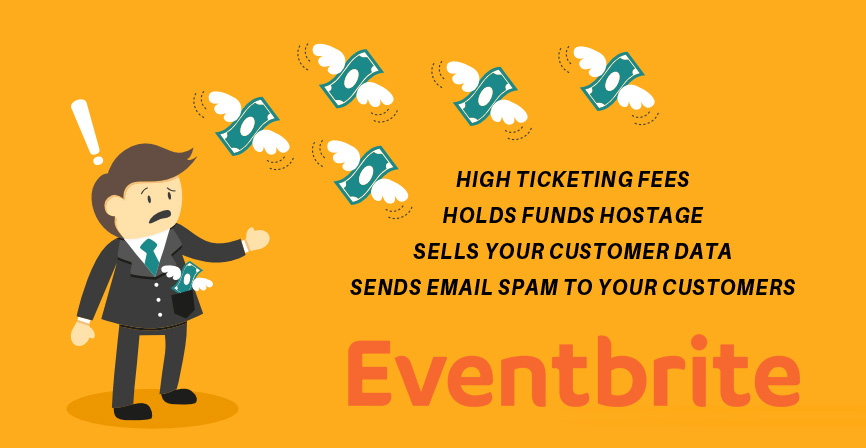 To combat the evil scourge of high ticketing fees that is taking over the world of Event Organizers everywhere, we encourage Event Managers to adopt Open Source Event Ticketing.
All kidding aside.
We Believe in the Freedoms that Open Source Event Ticketing Provides
We are dying to know, are Eventbrite fees putting a dent in your pocketbook? Is your non-profit organization suffering through the latest round of Eventbrite ticketing fee increases? Have your ticket sales have been shut down for violating Eventbrite's TOS?
If you have answered yes to any of the above, then we welcome you to our open source, event ticketing platform, Event Espresso, with open arms.
At Event Espresso, we believe in Open Source Software and the rights it provides users. So, it saddens us to see closed-source platforms, such as Eventbrite, increasing their fees, even for their non-profit customers.
Earlier this year, we reported on a quilting events and workshops company that is losing $21,000 in ticketing fees annually, by using Eventbrite. That means, if fees are increasing, the quilting company will stand to lose well over $40,000 in ticketing fees, next year.