Event Espresso is a powerful event management and registration system that is perfect for many different types of events, including everything from Yoga classes to hockey games. However, I bet you didn't know it has been used as a haunted house ticketing system?
Manage your haunted house ticket sales from your website
Why go through the hassle of using a third-party ticketing system when you can manage your ticket sales right from your website?
Haunted houses are fun and booming, but many haunted houses (like these two based locally in Salt Lake City) waste your money by using a third-party online ticketing system. These third-party ticketing systems tack on a "Ticket Surcharge" or "Booking Fee" for each ticket purchased, in addition to transaction fees that are incurred by the company hosting the haunted house company. Not good!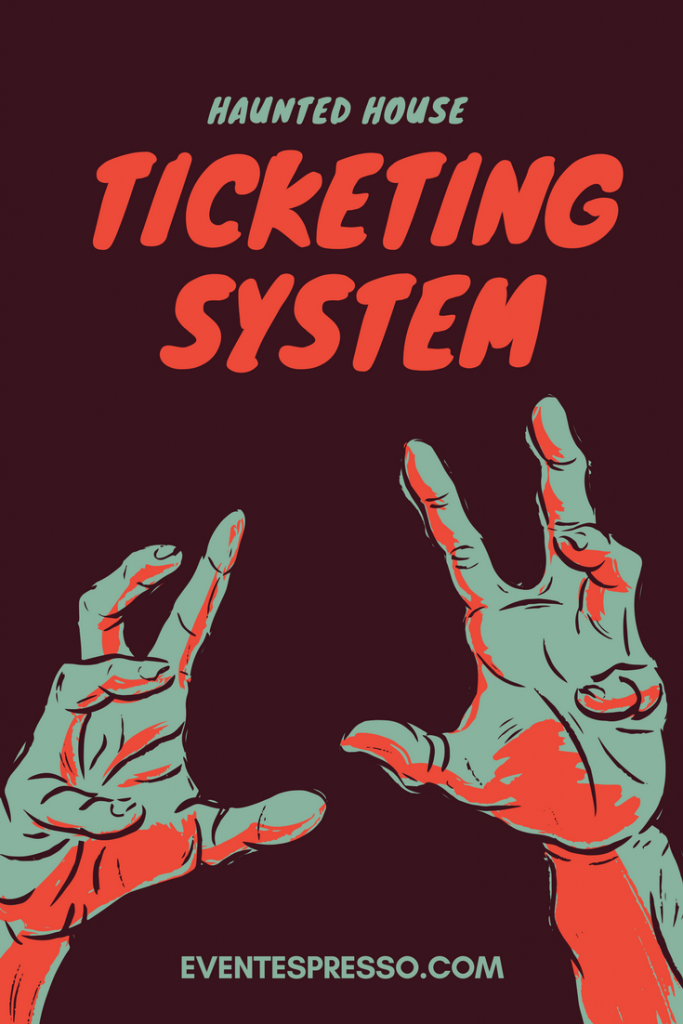 Use a calendar to sell tickets
Event Espresso gives you many tools, right at your fingertips, to handle your haunted house ticketing. Right out of the box, you have access to a ticketing and payment system through your favorite merchant gateway. Many haunted houses will change their schedules, running more shows/admissions the closer you get to Halloween. With the Calendar add-on, you can let your visitors know what nights your haunted house will be open and let them purchase tickets for the evening they want to attend.
More info:
Make your life easier with multiple dates, tickets & pricing packages!
To make your life easier creating events, you can use the many ticket and pricing options available to you. Our system enables event managers to create a variety of ticket options to accommodate the maximum number of attendees and collect the right fees.
An unlimited number of tickets can be configured with the following options:
What about promotions & discounts?
Use the Promotions add-on for Event Espresso 4 to add powerful and flexible promotional pricing features to your website. You can create discount codes and promotions that can be applied when registering for an event. The promotions feature gives you the ability to send your audience a discount code, or receive an automatic discount that reduces the price of a ticket(s)/registration(s).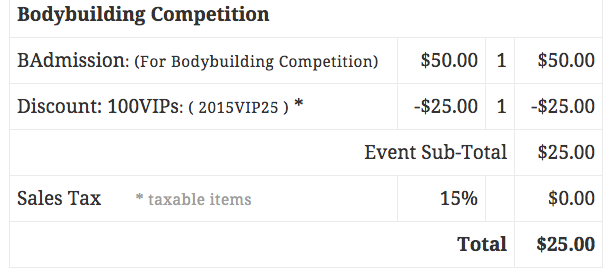 As a haunted house owner, use the promotions feature to allow you to:
Target and re-target attendees with banners or email campaigns offering automatic discounts or giving them special discounts with a code
Distribute and promote your event through partners (speakers, sponsors, venues, affiliates, etc.) by offering them an exclusive coupon code they can share with their audience
Track and measure the performance of marketing campaigns and advertising
Reward loyal customers by offering them a special discount and incentivize them to attend again
Encourage customers to take action now by providing limited quantity or limited time discounts
Test and discover what pricing, distribution, marketing or advertising strategy works best for your audience(s)
Offer discounts to different target audiences so that your event is priced correctly
Here is a brief screencast demonstration for the Promotions & Discount Codes in Event Espresso 4:
More info:
Check your guests in at the gate

Once your attendees are registered, you can create custom tickets that can be scanned at the door by our mobile ticketing apps for Android and iOS to grant admission.
Customizable & printable tickets
Event Espresso's customizable and printable tickets can make your organization look smart, capable, entertaining, and prepared. In addition to the Advanced Printable Tickets where you can change the default ticket, Customized Printable Tickets from Event Espresso will let you create custom ticket designs for each event separately. You can have one ticket design for one event and another ticket design for another event, plus maintain the default ticket type all at the same time.
You can customize the default look of your ticket for all events, with custom:
Logos
Colors
Layouts
Images
Dimensions
Attendee information (including their Gravatar image)
Event information
Ticket details
and more!
Your ticket can be any shape or size or color and contain almost any information you want to match your brand.
Mobile ticketing apps for attendance tracking
Our event app allows you to transform your Android or Apple mobile device into an onsite attendee management tool. The event app gives event managers the ability to manage check-ins at the door of your events. You can even use the event app to scan tickets (optional upgrade), check attendees in/out of events, view attendee/registration and event info.
Event managers can also login to the website to view attendance records, generate a list of participants and export the file to a report in CSV format.
The Event Espresso 4 event app allows you to transform your Android or Apple device into an onsite attendee management tool. It also lets you quickly check-in attendees and see information about your events and attendees. Built-in ticket scanning capabilities allow you to scan tickets (optional upgrade) at your classes, meetings, conventions, concerts, and everything in between.
Requirements:
Event Espresso version 4.8.41+ (Works w/ Decaf & Regular)
WordPress version 4.5+
Apple: iOS version 9+
Android: KitKat version 4.1+
Optional: Ticketing add-on (required for scanning tickets)
Benefits of using the Event Espresso 4 Event Apps include:
Search for attendee names and check them in from the app
Speed up registrations at the door, by using your mobile device to scan attendees tickets (optional upgrade), instead of using your laptop and barcode scanner
Integrates in real-time with the attendee list in Event Espresso, within your website
Quickly view attendeS/registration info, such as:

Attendee list per datetime
Ticket purchases
Payment status
Check-in status

Allows for multiple check-in "stations". Eg, use multiple Android/iPhone devices to log into to the same attendee list so employees can check-in attendees using multiple different devices
Mobile-to-mobile QR Code scanning helps to keep your events "Green" by providing an environmentally friendly ticketing solution
Makes your organization efficient and innovative with easy access to event info, such as:

Event list
Venue info
Datetimes
Registration totals
Capacity Statistics
Event Espresso No Fee Ticketing Software Saves You Money
Best of all we do not charge you per-ticket fees – a hot button issue for many haunted house managers! If you have not yet chosen an online ticket software for your haunted house ticketing, know that our yearly subscription based pricing can potentially generate additional revenue for you.
Get Your Money Sooner
Unlike other event and attraction ticketing companies, who hold on to your ticket sales money until after the party, Event Espresso allows you to choose the payment processor, so the money goes straight to you as soon as tickets are sold – just like a product sale. That gives you the money you need to cover bills, pay for venue rental, and even earn interest.
And if your current haunted house ticketing system doesn't provide the tools mentioned throughout this post, please contact us at your convenience, or post to the pre-sales forums and we'll do our best to help explain how it can work for you.
Written by Seth Shoultes