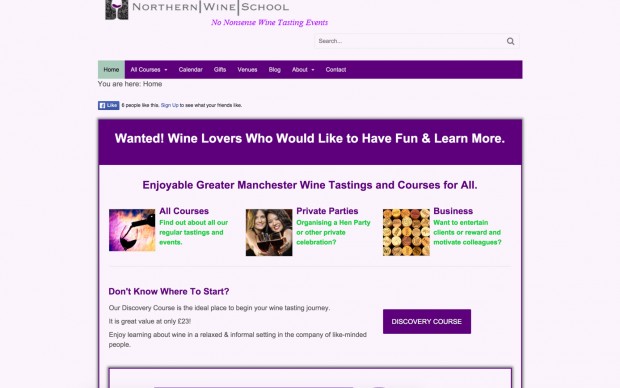 Website is to promote & book wine tasting events & courses for the business. Northern Wine School operates within the North West of England, mainly around the city of Manchester.
Most of the events repeat every few weeks or months.
We use WooThemes Canvas & Thrive Content Builder plus some of their other plugins.
Useful content is added, via pages and blog to try to increase Google rank for this 1 year old site.
Website Profile
Member Comments
After a lot of research, and decision to use WordPress, we went for Event Espresso. As version 4 had been released we decided to go with that & not EE3. We have not regretted this decision as EE4 has been absolutely ideal for what we needed. We feel that the system works extremely and gives a very professional image for our small business.

Like every other business we keep a close eye on competitors, and we know that our booking system is far superior to most of theirs.