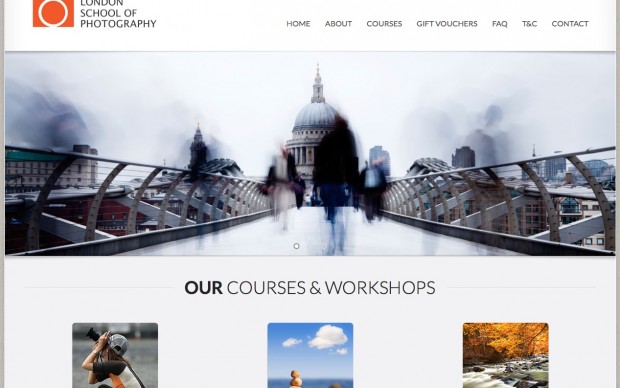 The London School of Photography offers Part Time, Full Time, Daily, Weekends and Evening Photography Courses and Workshops in Soho, Central London throughout the year.
At the London School of Photography their vision is to be a trusted source in photographic education and training, understanding and responding to customer needs with products and services that provide true value and bottom line results by focusing on our clients desires to meet their goals.
The London School of Photography uses Event Espresso 3 extensively for their online event registration on their own WordPress photography school website. They built a custom event list in a table format to showcase their available dates. Once someone selects their available date, they are allowed to register and pay for their photography class online.
Using WordPress and Event Espresso plugin for their online photography school, allows the London School of Photography to control their event registration process, keep the branding consistent, own and control their attendee data.
Website Profile
Member Comments
We use Event Espresso to manage our classes, bookings, ticket services and much more. Really thanks for this awesome plugin!